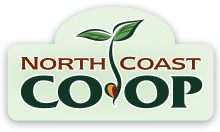 Co-op Calendar
CASA Humboldt Big Night Dinner & Auction
COMMUNITY EVENT
Location:
Sequoia Conference Room, Eureka
Saturday Mar 03, 2018
5:00 pm
Join us for an elegant evening on Saturday, March 3rd at the Sequoia Conference Center in Eureka! The event includes a served dinner by Uniquely Yours Catering and live and silent auctions, complete with local artwork, wine, getaways, and numerous unique packages. The event begins at 5:00 pm with cocktails and hors d'oeuvres, followed by dinner at 6:30 pm, and the live auction starting at 8:00 pm. Make sure to look for the Co-op gift basket in the silent auction and make a bid on it.
Tickets for the evening are $75 and can be purchased by contacting CASA or mailing payment to 2356 Myrtle Avenue, Eureka, CA 95501. Sponsorship opportunities are also available. For more information, please contact Development Director, Chelsea Brown at (707) 443-3197 or chelsea@humboldtcasa.org.
Funds raised at this event support CASA's work to advocate for children in foster care and give them support and stability during a difficult time in their lives. Your generosity will make a huge difference in giving vulnerable children a chance to heal and become thriving members of our community. Help CASA of Humboldt continue Lighting the Way for children!
Featured Upcoming Events:
Food for Thought Film - Humboldt community food stories on the big screen
MEMBER EVENT
All Co-op members are invited to celebrate 46 years strong!