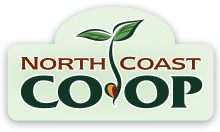 Co-op Calendar
SCRAP Humboldt Rebel Craft Rumble
COMMUNITY EVENT
Location:
Arcata Playhouse
811 I Street, Arcata
Saturday Mar 24, 2018
6:30 pm - 9:30 pm
Four teams will compete in a battle of high pressure creative problem solving and artistic wit to become the next Extreme Ultimate Supreme Craft Masters in SCRAP Humboldt's fith annual Rebel Craft Rumble on Saturday, March 24th at the Arcat Playhouse (1251 9th street) in Arcata. Doors open at 6:30 p.m. with a Happy Hour! Mingle with the teams, grab some grub, drink specials, silent auction, and more! The lights will dim and the competition starts at 7:30 p.m.
The event is a live art making competition inspired by television shows like Project Runway, Chopped and Iron Chef. All materials in the challenges are reused and gleaned from the unique and varied inventory at SCRAP Humboldt's creative reuse center. The challenges will be titillating, the pressure will be palpable and the fun will only happen once a year!
Make sure to bid on the North Coast Co-op gift basket of goodies.
More information here.
Featured Upcoming Events:
COMMUNITY EVENT
Redwood Jazz Alliance 2018-19 Season Concert featuring Peter Bernstein, Larry Goldings & Bill Stewart
COMMUNITY EVENT
Redwood Jazz Alliance 2018-19 Season Concert featuring Charles McPherson Quartet