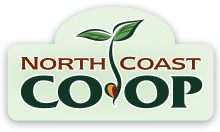 Co-op Calendar
Local Producer: Planet Chai Teas
DEMO
Location:
25 4th Street, Eureka, Ca 95501
25 4th Street, Eureka
Friday Apr 13, 2018
11:00 am - 2:00 pm
Craft Chai at its best, Planet Teas is a small, family-owned artisan tea company that grew out of Planet Chai, which has been brewed in small batches by hand in Northern California for almost 20 years.
We pride ourselves in delivering the best experience for our customers. The combination of organic teas and spices, carefully brewed with love and meditation, is our way of thanking the universe everyday for the wonders of our planet.
Our hope is that each of your are able to find small moments of relaxation in your busy lives, which are enhanced by the enjoyment of high quality, hand-crafted teas that support your own peace of mind and pursuit of enlightenment, while simultaneously grounding your thoughts and balancing your soul.
All of our handcrafted chai concentrates are available in quart and gallon sizes and can be found in the refrigerated section of fine grocers and natural food stores throughout California and Oregon.
Featured Upcoming Events:
COMMUNITY EVENT
Redwood Jazz Alliance 2018-19 Season Concert featuring Peter Bernstein, Larry Goldings & Bill Stewart
COMMUNITY EVENT
Redwood Jazz Alliance 2018-19 Season Concert featuring Charles McPherson Quartet