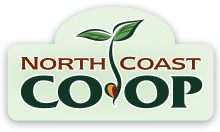 On April 3, 2017, the Co-op is rolling out a new one-year pilot program which will provide a discount on Co-op purchases to participating low-income Co-op members—including new members who join when they start the program. The Co-op Access Program (CAP) is the result of almost two years of discussion, research, and outreach by Co-op members, board members and staff. It is an important step toward addressing, in our own small way, one of the biggest problems facing the Co-op and the entire food system today.

While the Co-op has a reputation for being expensive, prices at the Co-op are comparable and often even cheaper than prices for the same items at other local stores. However, it's true that the types of products we sell—the healthy, organic, local food that is the reason so many people join the Co-op and shop at our stores—are generally more expensive than the types of products you can buy at many other stores.

This price difference is not a "natural" state of affairs. Healthy, ethically and sustainably produced foods should not be considered luxury goods for only the wealthy to consume. But all too often they are.

The root causes of this problem are well understood. They include subsidies for commodity crops and the petrochemical industry, economy of scale, agricultural and labor and trade policies which advantage large producers and low-wage employers, and the political dysfunction which keeps things this way. These are formidable obstacles to fair food prices that we cannot overcome overnight.

So what can we do? This question was brought to the Co-op's Member Action Committee (MAC) almost two years ago and led to a great deal of discussion. While working to address the root causes of the problem is important, the MAC wanted to take more concrete and immediate action. We knew from the Co-op's shopper surveys that (contrary to popular belief) a significant portion of our members and other shoppers are low-income. And after some research and local outreach, we became convinced that a lot more local folks would join the Co-op—and shop more regularly—if they had the means. We also felt that it is our responsibility as a co-op to help all interested members of the community to access the benefits of Co-op membership and of shopping at the Co-op, including the benefits of access to healthy food and of democratic member ownership, regardless of income. So the MAC made that the stated goal of the Co-op Access Program (CAP) we proposed to the board. A comprehensive development process included collaboration from focus groups, local agencies and our internal committees. After review and discussion by board members and staff, the proposal was adopted with only a few changes.

Starting on April 3, the Co-op will accept 50 CAP participants on a first-come, first-served basis. To be eligible, participants must show that they are eligible for CalFresh, WIC, TANF, SSI/SSDI, MediCal or MediCaid, Section 8 housing, low-income energy assistance program through PG&E or students with financial aid. Participants will get a 10% discount on all Co-op purchases up to a maximum of $500 in purchases per month. Participants can already be a Co-op member, or can join when they join the Co-op Access Program—the $25 A share required for membership will be gifted by the Co-op.

We will be asking participants to complete surveys and/or interviews at various points in the pilot year, so we can assess the program's impact. We look forward to continually serving our community!