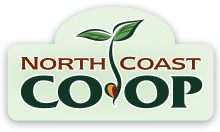 The North Coast Co-op Board of Directors and staff would like to express our support for people across the country as well as in our community who are exercising their right to protest the violence and institutional racism directed at black people, both current and historic. As members of an institutionally racist society we are often unwitting participants in those structures and we condemn in the strongest terms possible the agents of authority, including police officers and elected officials, who have caused death and harm, either through their direct actions, inaction, or inflammatory speech. We acknowledge that these acts perpetuate racism and fan the flames of the false notion of white supremacy, and that witnessing such violence—in person or through the media—is a collective trauma that wounds us all, but is especially harmful to black members of our community.
We also recognize that words without action hold little meaning. This week the Co-op donated $1,000 to Black Humboldt to help them meet their fundraising goals for 2020 operations and resources. Black Humboldt is a local grassroots organization with the mission of creating safe spaces for people of color within our predominantly white community, and supporting local businesses owned and operated by people of color. Black Humboldt's website contains an extensive directory of POC owned businesses and we encourage our membership to support these businesses to the best of your abilities, particularly as so many small businesses are currently struggling to survive through COVID-19.
The Co-op is committed to supporting equity within our own organization as well. In the past, we have attempted to work with third party equity consultants, though the action plans born out of this were never fully realized. We intend to revisit this work in full force and will be reaching out to consulting groups, with the specific intention of working with POC-led organizations, to determine the best path for the Co-op to address equity going forward. It is the intention of the Co-op that this statement is more than a mere expression of support and solidarity, but a catalyst by which we hope to effect real change.