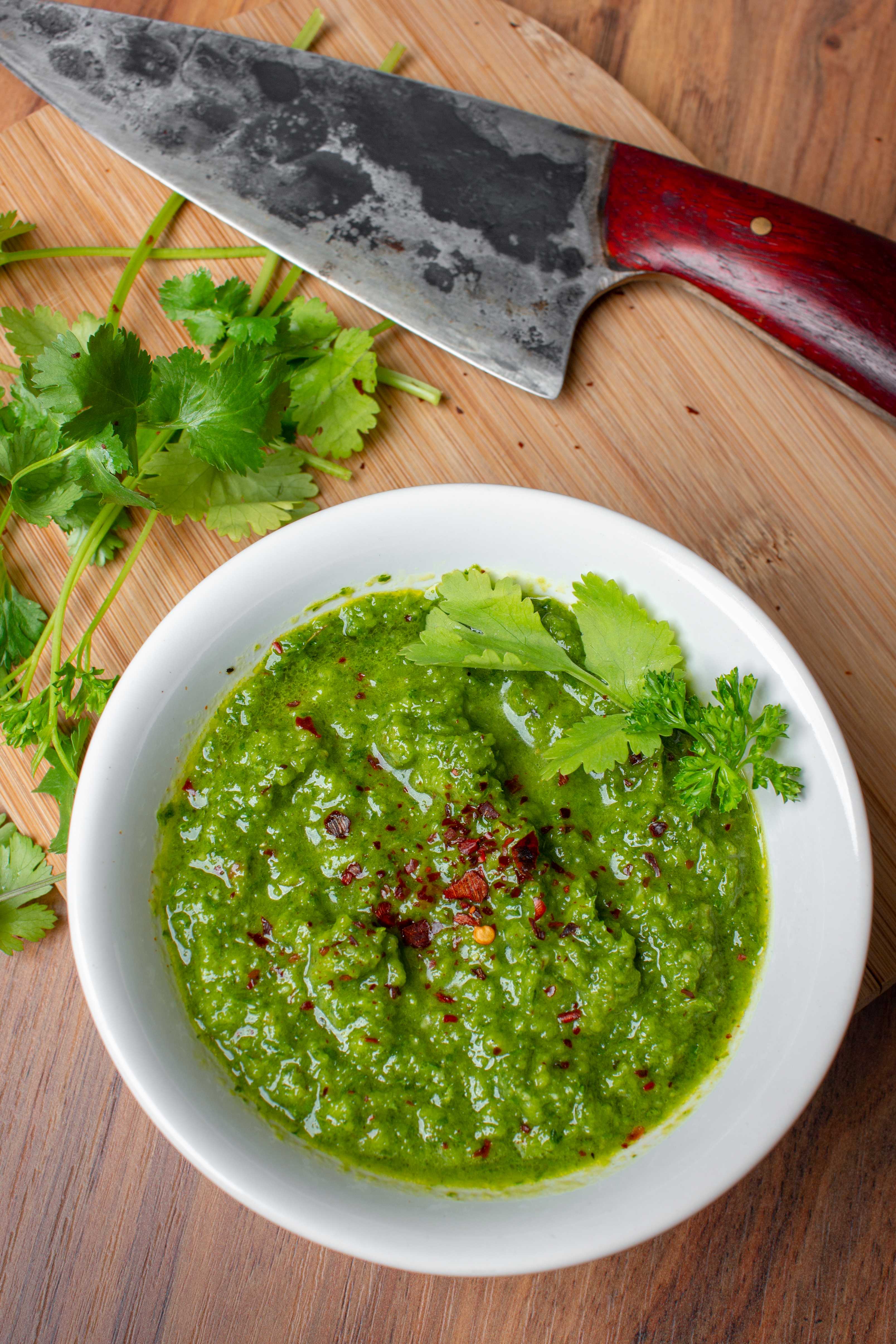 Fresh cilantro leaves are common in South Asian chutneys and salads, in Chinese and Thai dishes and in Mexican cooking – particularly in salsas and guacamole. Chimichurri, a fresh herb condiment from Argentina, is traditionally made with parsley and is most often used as a sauce over grilled steak. This cilantro version packs a punch, and like the original, can also be used as a marinade for steak, chicken or seafood.
Ingredients
4 garlic cloves
1 cup fresh cilantro
1 cup fresh flat-leaf parsley
½ cup chopped white onion
2 Tablespoon white wine vinegar
½ teaspoon dried oregano
½ teaspoon red pepper flakes
½ cup extra virgin olive oil
½ teaspoon salt
Coarsely ground black pepper
Instructions
Place garlic in food processor; pulse until finely chopped. Add cilantro, parsley, onion, vinegar, oregano and pepper flakes. Add olive oil in a thin stream and process until smooth. Add salt and pepper. Refrigerate, covered, up to 1 week. Makes 1 cup.