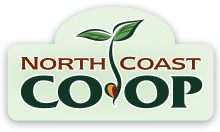 What is a Co-op?
A co-op is a business that is owned and operated by and for the benefit of its members. It provides a framework that allows people to get what they want in a way that better meets their economic, social and cultural needs. A co-op exists to serve its members, but those members are also the owners. So, besides getting the products and services they want, members also have a say in the business decisions their co-op makes.
The Cooperative Story
The modern cooperative movement was born in 1844 in Rochdale, England when 28 weavers banded together to open their own store selling food they otherwise wouldn't be able to afford at the company store. At first, they sold just butter, sugar, flour, oatmeal, and candles. Known as the Rochdale Pioneers, they also wrote the Rochdale Principles, which provided the foundation for the Seven Cooperative Principles – the principles by which co-ops around the world operate today.
The North Coast Co-op Story
North Coast Co-op began as a cooperative food buying club in 1972 called Humboldt Common Market, run entirely by volunteers out of a small storefront in Arcata. In August 1973, the Co-op incorporated as Arcata Cooperative, Inc., held its first election of the Board of Directors and hired its first paid workers. It reincorporated as North Coast Co-op in 1981 and opened a second location in downtown Eureka in 1982. Today, North Coast Co-op is one of the 148 members of the National Co+op Grocers, itself a co-op, that provides support to grocery cooperatives across the country.
Co-op Month
Co-op Month has been celebrated across the U.S. each October for more than half a century. It has been a nationally recognized celebration since 1964, when U.S. Secretary of Agriculture Orville Freeman, a former Minnesota governor, proclaimed October Co-op Month. It is a time for cooperative businesses to reflect on their shared principles and to educate others about the value of belonging to a cooperative.
Co-op month is celebrated by more than 40,000 cooperative businesses across the U.S. with 350 million members between them. In addition to grocery co-ops, it is common to find cooperative farm-supply businesses, insurance, utilities, dairy farming, housing and child-care cooperatives.