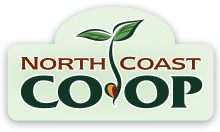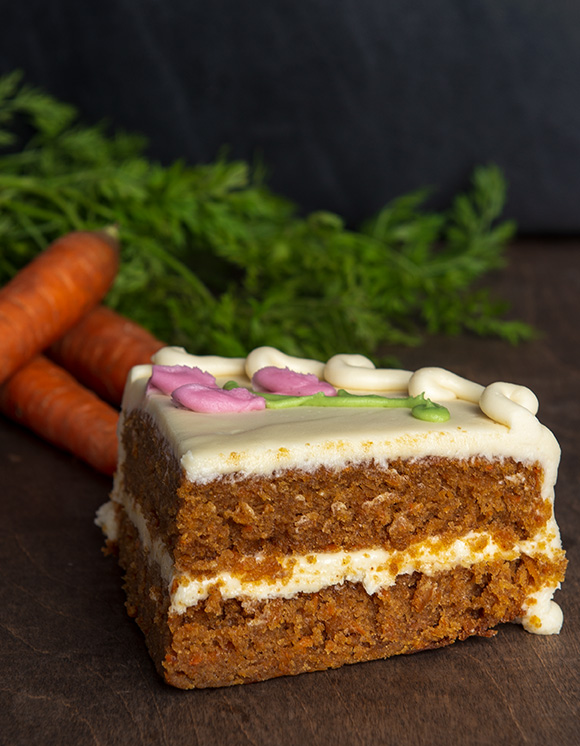 Cake Ingredients
1 ¼ cup sunflower oil
1 cup brown sugar
1 cup granulated sugar
2 cups whole wheat pastry
flour
2 teaspoon cinnamon
1 ½ teaspoon ground ginger
2 teaspoon baking powder
1 teaspoon baking soda
1 teaspoon salt
4 eggs
1 pound grated carrot
Frosting Ingredients
4 oz butter
4 oz honey
12 oz cream cheese
Cake Instructions
Preheat oven to 350 degrees. Combine sunflower oil, brown sugar and granulated sugar together in a mixer. In a separate bowl, sift together whole wheat pastry flour, cinnamon, ground ginger, baking powder, baking soda and salt. Add the dry ingredients to the sugar and sunflower oil bowl and thoroughly mix together. Gradually add each of the four eggs. Line two 8-inch cake pans with parchment. Divide the cake batter evenly between the two pans. Bake for 50 minutes or until a toothpick inserted in the center of the cake comes out clean. Allow cakes to cool completely before removing them from the pans to frost.
Frosting Instructions
Bring cream cheese and butter to room temperature. Using a hand or stand mixer cream butter until smooth, scraping the sides of the bowl frequently. Slowly add the honey and continue beating until mixture is light in color. Gradually beat in chunks of the cream cheese. Mix until smooth.