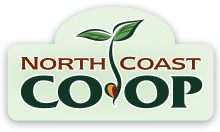 Instead of tossing the scraps from your favorite fall fruits and veggies into the compost bin, there may be ways to turn them into something delicious. Whole carrots become a sweet vegetable side dish plus a pesto for pasta or bruschetta. Four tasty recipes for snacks, a dinner and a dessert combine to make use of an entire pumpkin. Try all six recipes on the following pages for delicious and waste-free meals.
---
Prep Your Pumpkin

Instructions
1. Cut the pumpkin in half.
2. Remove the seeds and pulp, set aside.
3. Roast the pumpkin halves at 350 degrees for 45-60 minutes, or until fork tender.
4. While the pumpkin is cooking, separate the seeds from the pulp.
5. Let the pumpkin halves cool a bit before peeling the skin away from the cooked pumpkin.
---
Lime & Chili Roasted Pumpkin Seeds

Ingredients
Pumpkin seeds from one pumpkin – no need to rinse
2 Tablespoons olive oil
Juice of one lime
Zest of one lime
1 teaspoon sea salt
1 teaspoon chili powder
½ teaspoon garlic powder

Instructions
1. Preheat oven to 300 degrees.
2. Toss the seeds in olive oil and lime juice and spread them evenly across a baking sheet.
3. Combine lime zest, sea salt, chili powder and garlic powder.
4. Sprinkle the seeds with half of the spice mixture and bake for 12 minutes. Remove the seeds from the oven and stir them on the baking sheet.
5. Spread them evenly again and sprinkle the remaining spice mixture. Bake for another 12 minutes or until they are golden brown.
---
Pulp-kin Bread
Yield: 1 loaf

Ingredients
1 3/4 cups all-purpose flour
1 cups granulated sugar
1 teaspoon cinnamon
1 teaspoon ground nutmeg
1/4 teaspoon ground cloves
1 teaspoon baking soda
1/2 teaspoon baking powder
1 teaspoon sea salt
1/2 cup olive oil
1 1/4 cup water
2 eggs
1 cups of pumpkin pulp, chopped
Optional: ½ cup chocolate chips or ½ cup chopped nuts

Instructions
1. Preheat your oven to 350* F.
2.Generously oil a 9x5 loaf pan and dust with flour.
3. In a large mixing bowl, combine flour, sugar, cinnamon, nutmeg, cloves, baking soda, baking powder, and sea salt.
4. In a separate bowl combine the pumpkin pulp, water, oil, and eggs.
5. Pour the wet mixture into the large mixing bowl with the dry ingredients and stir until smooth.
6. Add optional chips or nuts if desired.
7. Pour into loaf pan and bake for 1 hour, checking every 5 minutes thereafter until a toothpick inserted in the center comes out clean.
8. Allow loaf to cool completely before removing from pan.
---
Pumpkin Sausage Soup
Servings: 6-8

Ingredients
1 1/2 quarts roasted pumpkin
1/2 pound pork sausage
1 diced yellow onion
1/2 teaspoon dried thyme
1/2 cup brown sugar
3/4 cup half & half
1 quart chicken or vegetable stock
Sea salt
Black pepper

Instructions
1. Using a food processor or food mill, puree the roasted pumpkin.
2. Cut sausage into bite-size pieces and sauté in a soup pot until browned.
3. Remove the sausage from the pot and set it aside. Sauté the diced onion in the same soup pot until slightly browned.
4. Add the pumpkin puree and thyme to the soup pot and sauté for 5 minutes.
5. Add the chicken or vegetable stock, brown sugar, and half of the sausage.
6. Bring to a boil and then turn off the heat.
7. Add the half & half and remaining sausage and stir.
8. Salt and pepper to taste.
---
Pumpkin Skin Chips

Ingredients
Skin from one pumpkin
½ teaspoon sea salt
½ teaspoon paprika
½ teaspoon garlic powder

Instructions
1. Cut the roasted pumpkin skin into chip size pieces, approximately 2"x2".
2. Mix sea salt, paprika, and granulated garlic together.
3. Sprinkle the spice mixture over the pumpkin skins.
4.If using a dehydrator, dehydrate overnight at 115 degrees. If using an oven, place skins on non-stick baking surface and bake on your lowest oven setting, checking every 5 minutes until crisp.