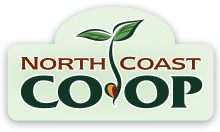 Moroccan Meatballs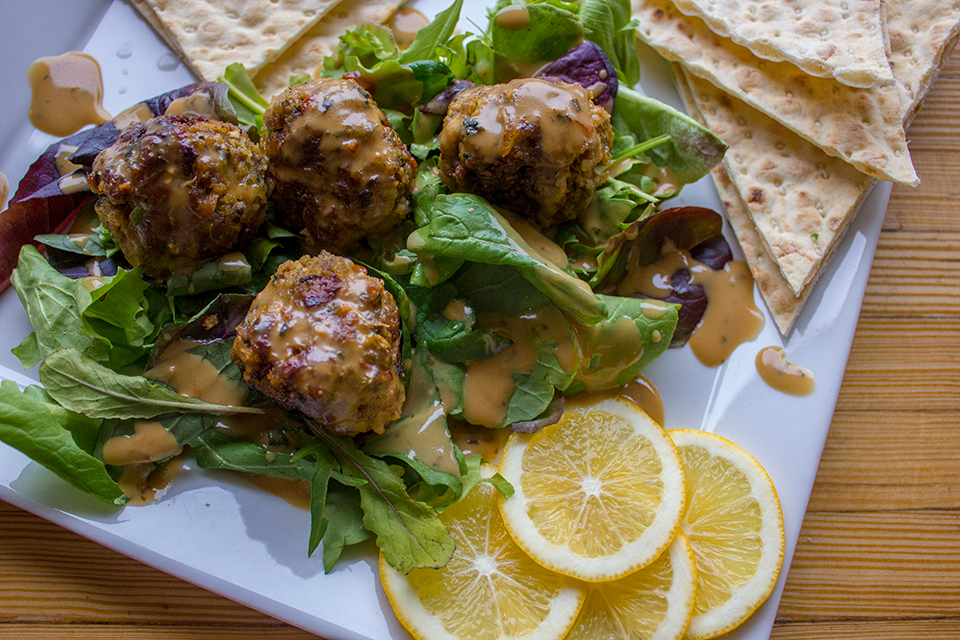 Makes 24 meatballs
2 pounds ground, local lamb, fresh from the Co-op's Meat Dept.
1 egg
½ cup dehydrated onion*
½ cup dehydrated veggie mix*
1 Tablespoon dehydrated garlic*
1 Tablespoon ginger powder*
½ teaspoon sweet paprika*
½ teaspoon ground cumin*
½ teaspoon curry powder*
¼ teaspoon cayenne*
¼ teaspoon ground cinnamon*
¼ teaspoon ground pepper*
2 teaspoons fresh cilantro, chopped
1 Tablespoon fresh mint, chopped
1 cup dried bread crumbs
1 Tablespoon olive oil*
*Available in the Bulk Dept. in both stores
Combine lamb, egg, onion, veggie mix and garlic in a large bowl and mix well with hands until fully incorporated.

Add ginger powder, paprika, cumin, curry, cayenne, cinnamon, pepper and mix well.

Add cilantro, mint and bread crumbs and mix one more time.

Roll mixture into balls while you heat olive oil in a large skillet on medium heat.

Gently add meatballs to pan and allow them to brown on all sides, shaking the pan so the meatballs roll around.

Once browned on all sides, cover with lid and drop the heat to low, allowing meatballs to cook through, 10-15 minutes. The internal temperature of your meatball should be 165°F before serving. Alternatively, you can add your meatballs to a shallow baking dish and bake at 350°F until the internal temperature reads 165°F, about 45 minutes. If baking, a quick browning in a pan before serving is recommended.
---
Cauliflower Lentil Meatballs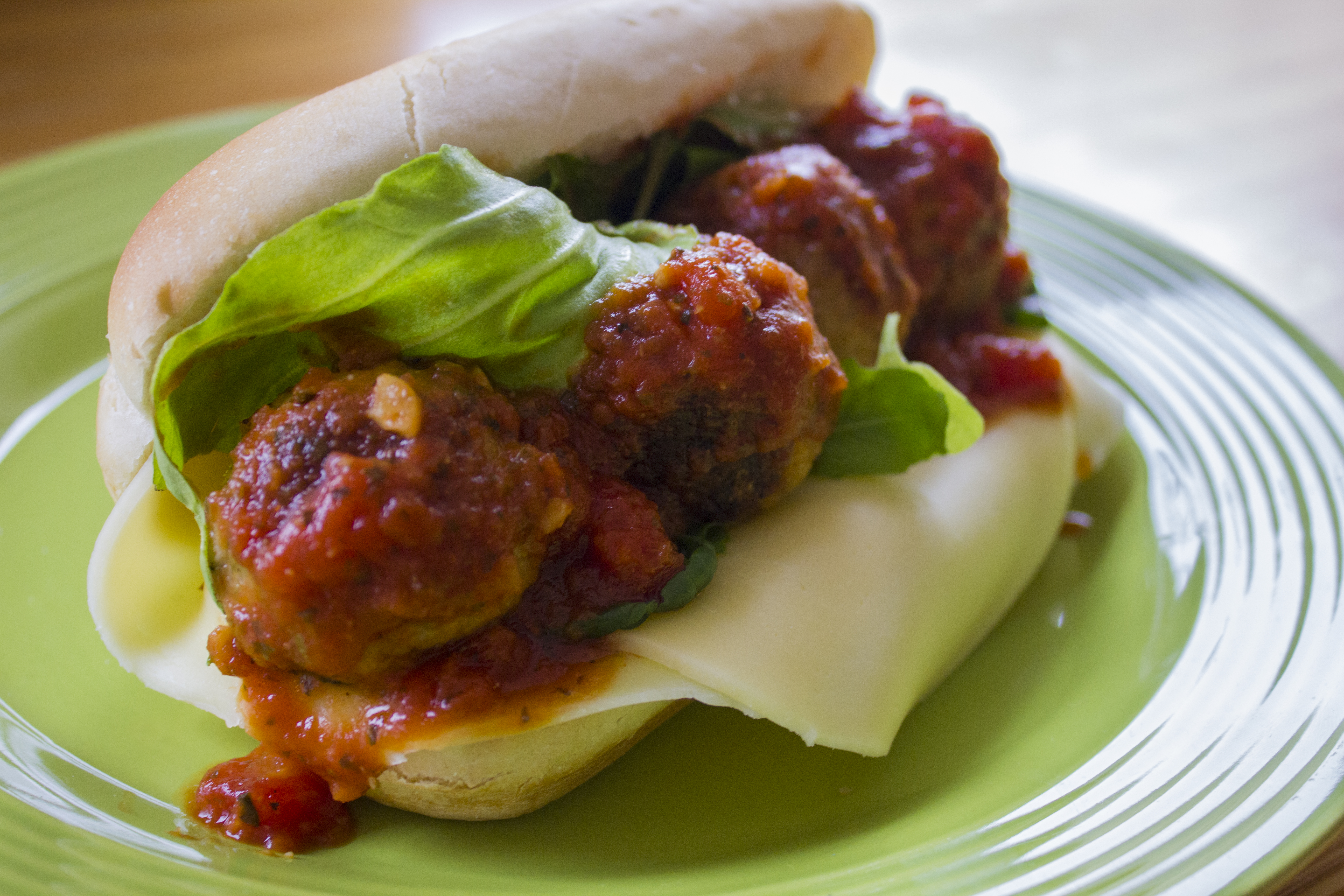 Makes roughly 14 vegan meatballs
2 cups water
½ cup dry red lentils (1 ½ cups cooked lentils)*
½ cup cooked textured vegetable protein**
½ cup cauliflower florets
1 Tablespoon dehydrated veggies*
1 Tablespoon dehydrated minced onion*
1 Tablespoon dried oregano*
Salt and pepper to taste*
½ cup bread crumbs
Olive or vegetable oil*
*Available in the Bulk Dept. in both stores
**Textured vegetable protein, or TVP, is made with soy. If you prefer a soy-free option, double the lentils and bread crumbs.
Add 1 cup water and red lentils to a medium pot and cook on low until lentils are tender.

Strain lentils, saving water in a large bowl.

Stir textured vegetable protein into the saved water and set aside.

Press excess moisture out of lentils and set them aside to cool in a medium bowl.

Add 1 cup water to the same pot you cooked the lentils in. Add the cauliflower florets and a pinch of salt. Cook until fork-tender and strain.

Mix cauliflower with lentils and mash with a slotted spoon or fork until smooth.

Drain the textured vegetable protein very well. Squeeze as much moisture as you can out of the textured vegetable protein and return it to the large bowl.

Add dehydrated veggies, onion, oregano, salt and pepper to textured vegetable protein. Mix well and let sit 3-5 minutes.

Add cauliflower, lentils and bread crumbs to textured vegetable protein mixture and mix well by hand.

Form balls, 2 Tablespoons in size, and set on parchment or wax paper on a baking sheet.

Heat a few drizzles of olive or vegetable oil in a non-stick pan on medium low.

Heat half of the meatballs at a time, gently rolling them until they are well browned and heated through.
---
Wild Planet Salmon Meatballs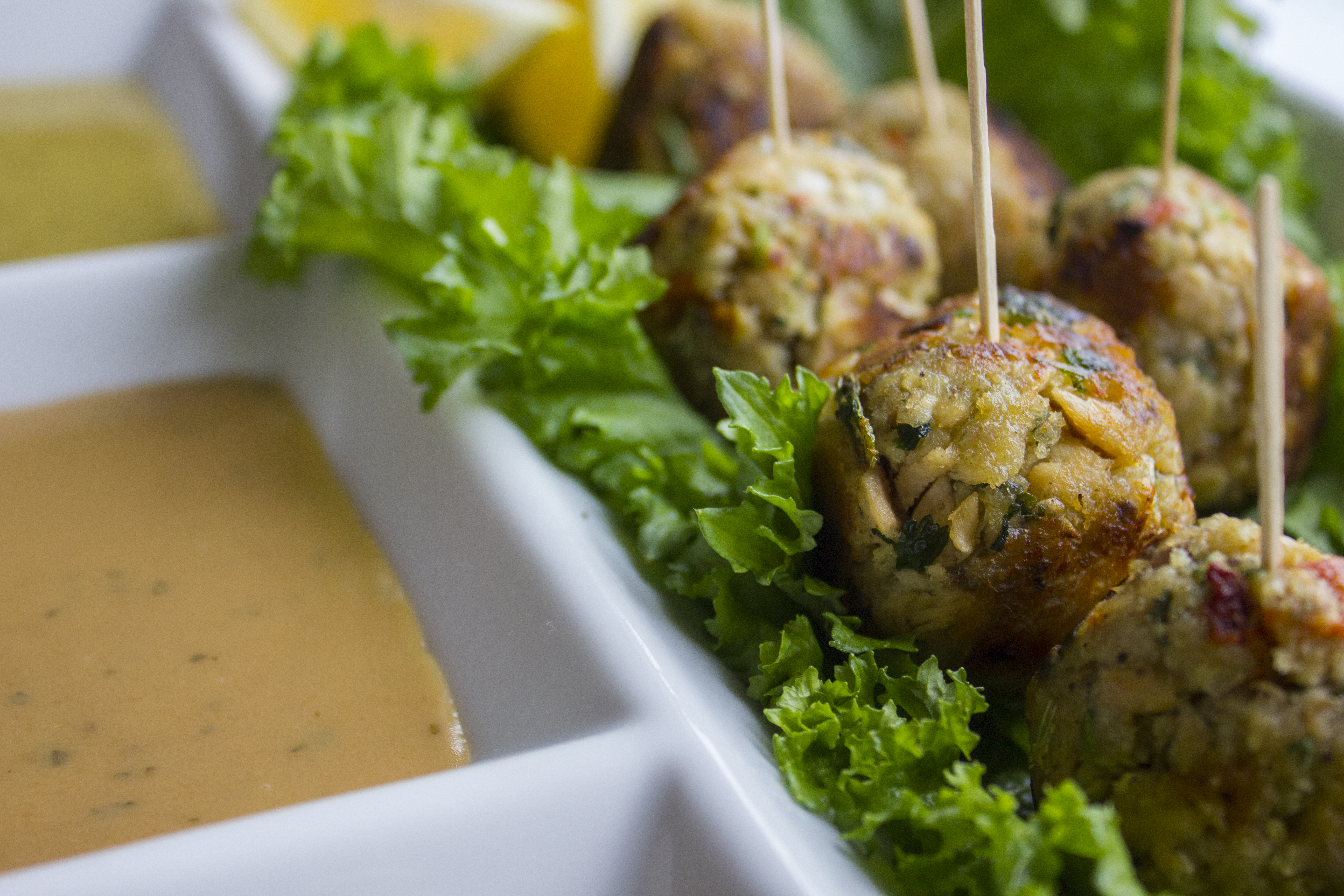 12 ounces (two cans) Wild Planet Wild Sockeye Salmon or Wild Pink Salmon, drained and flaked
2 scallions, finely chopped
3 Tablespoons dehydrated veggie mix*
½ teaspoon dehydrated minced garlic*
1 egg, beaten
Juice of half a lime
¾ cup whole wheat bread crumbs
Sea salt and freshly ground pepper, to taste*
2 Tablespoons olive oil*
*Available in our Bulk Dept.
In a medium bowl, combine salmon, scallion, veggie mix, garlic, egg and lime juice and mix well.

Allow to sit for 3-5 minutes to rehydrate the veggie mix and garlic.

Mix in bread crumbs by hand until fully incorporated in the mixture.

Cover and chill for at least 20 minutes to overnight.

Heat olive oil in a non-stick skillet on medium-low.

Roll mixture into silver-dollar-sized balls and drop into hot pan. Avoid crowding and shake pan gently to roll meatballs until all sides are brown, roughly 6 minutes.
---
Clementine's Polpettines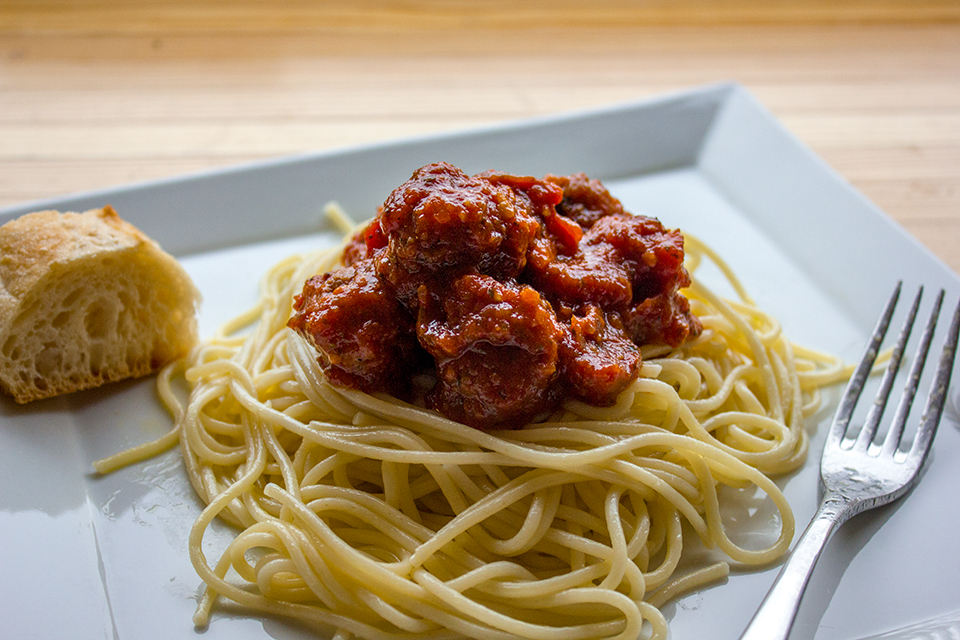 Makes 40 mini meatballs
1 pound 80% lean Humboldt Grassfed Beef ground beef from the Co-op's Meat Dept.
½ pound ground pork, fresh from the
Co-op's Meat Dept.
Salt and pepper to taste*
3 Tablespoons dehydrated veggies*
½ Tablespoon dehydrated minced garlic*
¾ teaspoon dried oregano*
1 cup plain bread crumbs
2 Tablespoons tomato paste
1 egg or 3 Tablespoons milk, milk-substitute or water
Olive oil*
12-16 ounces tomato sauce (optional)
*Available in the Bulk Dept. in both stores
Combine beef, pork, salt and pepper well in a large bowl by hand.

Incorporate dehydrated veggies, garlic and oregano into meat mixture and allow to sit a few minutes.

Add bread crumbs, tomato paste and egg or milk to meat mixture and mix well. Allow to set again for 5-10 minutes.

Heat large skillet with a generous drizzle of oil to medium heat.

Roll mixture into balls, roughly 1 Tablespoon in size, and add to pan.

Once pan is full of meatballs, cook for about 15 minutes, gently shaking every few minutes to roll meatballs until they are uniformly browned.

Cover and lower heat, cooking an additional 20 minutes before moving from pan with a slotted spoon to drain before serving. Alternatively, you can remove meatballs once browned with a slotted spoon and add them to a sauce pot with tomato sauce of your choosing. Cover and simmer the sauce at least 20 minutes more before serving.