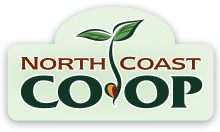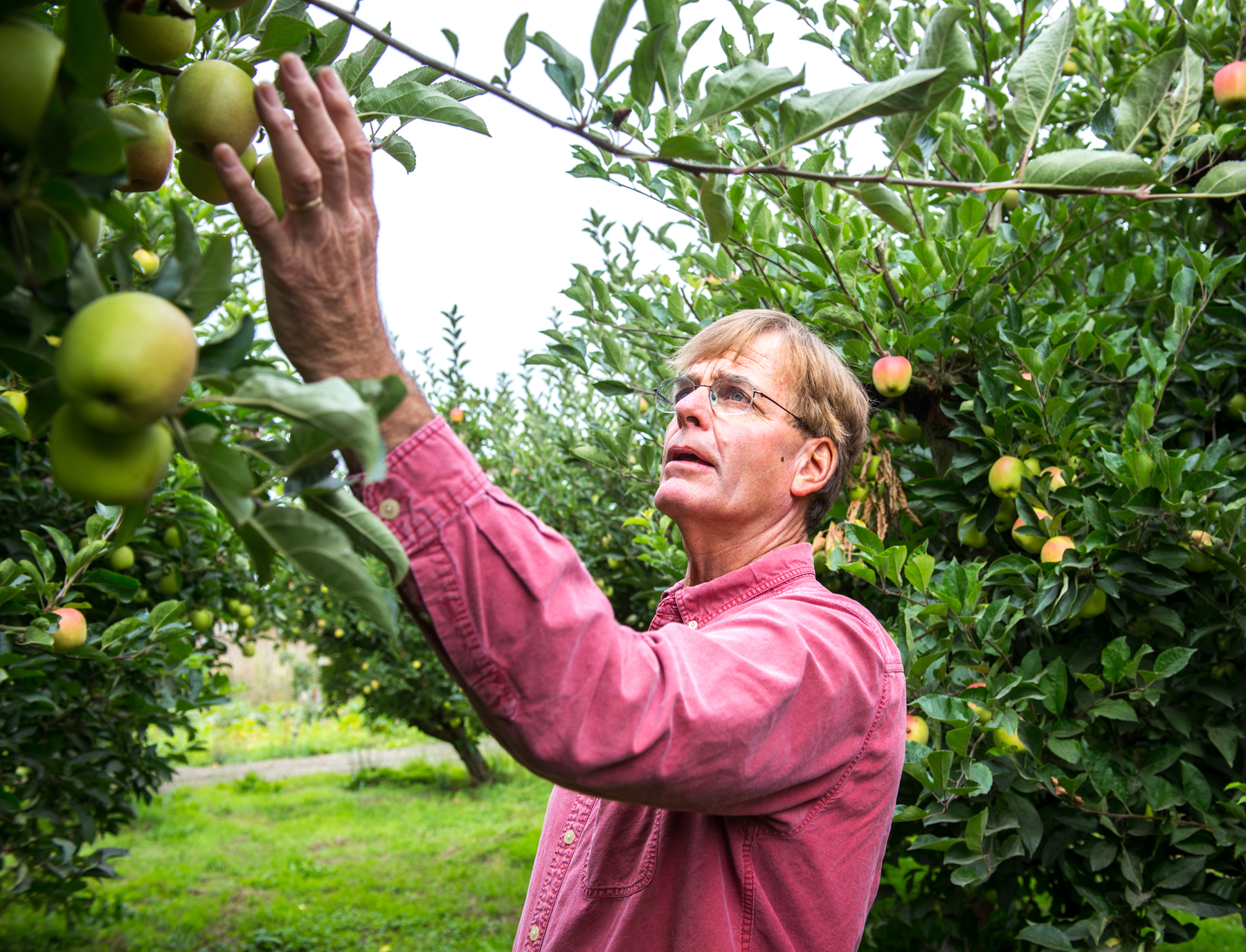 Farmer(s): Clif and Drew Clendenen Farm name: Clendenen's Cider Works
Location: Fortuna Acres: 5
Tell us about your farm and how it got started?
Drew: My great grandpa purchased the property in 1908 – he was born in San Francisco and his parents came on a ship from Nova Scotia. In the beginning, wooden boxes of fresh apples would get taken from Fortuna to Humboldt Bay by horse and wagon, loaded on a steamship and get sent down to San Francisco.
Clif: During the first harvest, my grandfather got word from San Francisco that the apples were spoiled and he wouldn't get paid. So, he got on the next steamship and found his apples were in perfect condition. The dairy farm across the street had a cider press, and he started pressing and selling fresh cider. He bought his own in 1916, which we still have. That was really the genesis of Clendenen's cider.
What kinds of crops do you grow?
Drew: Just apples. We have a few peach trees for fun, and a small garden of pickling cucumbers and dill for the store.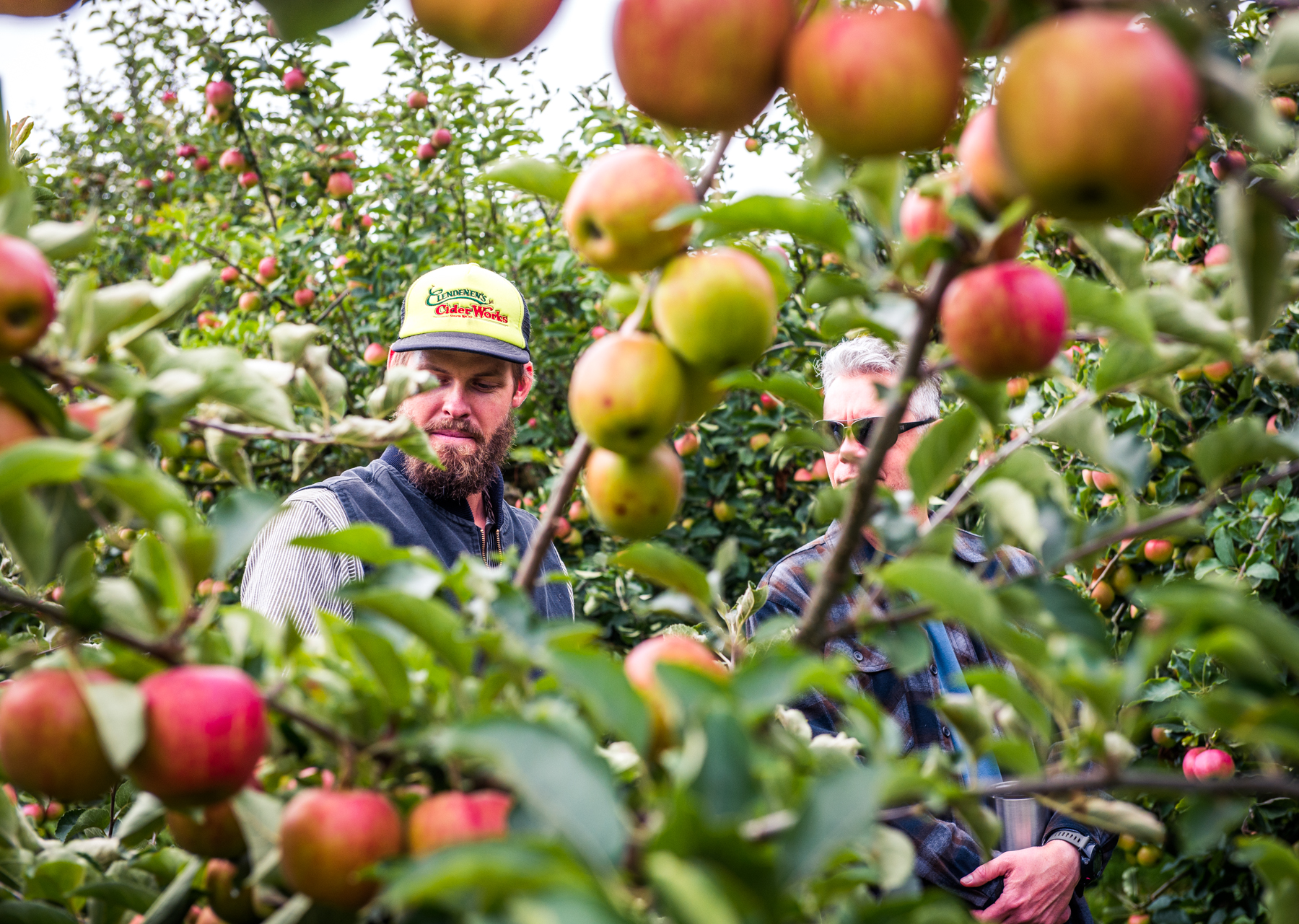 What is your favorite part about farming?
Drew: Growing food for people to enjoy.
What about your farm are you most proud of?
Clif: Its adaptivity and its longevity.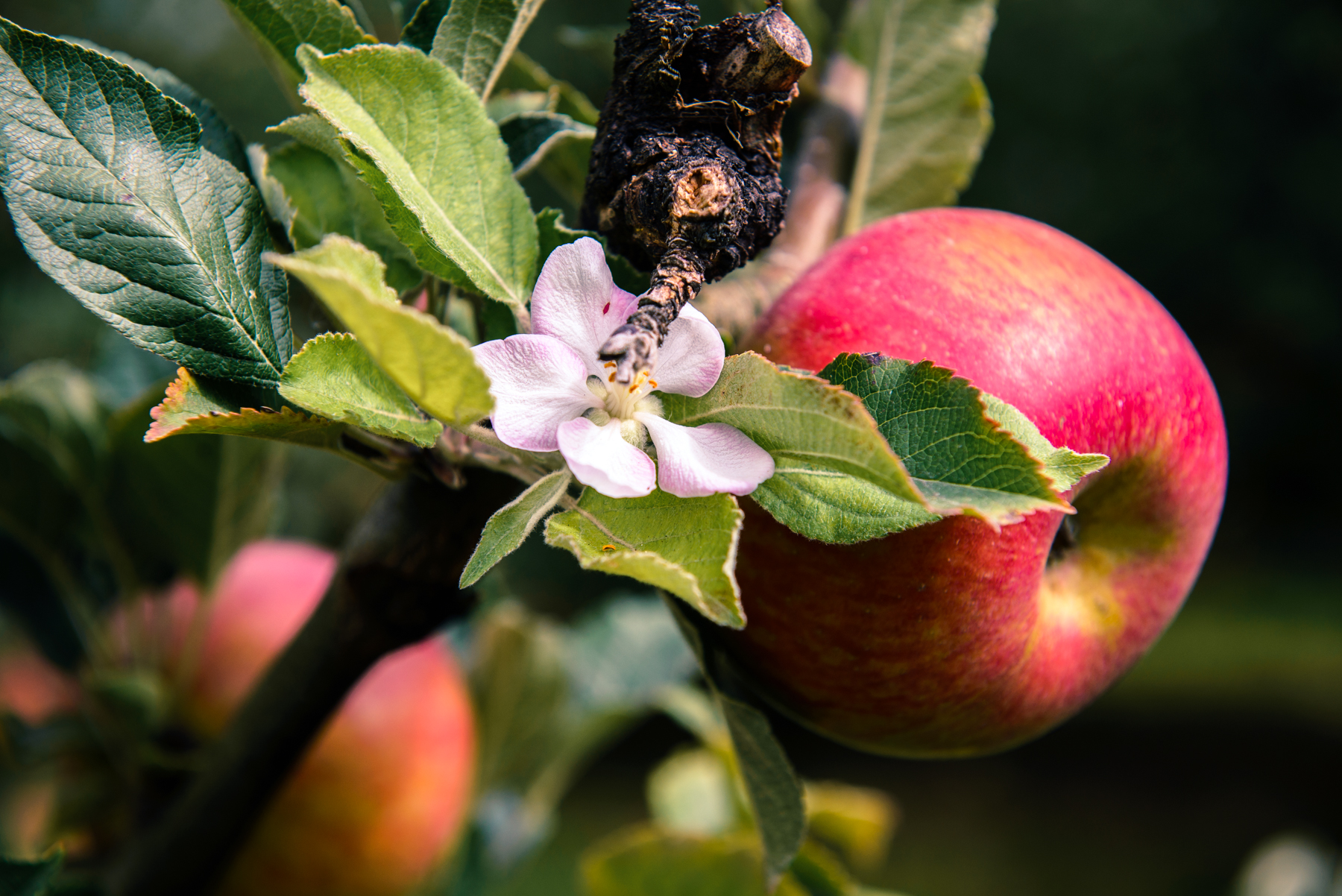 What's your favorite crop and why?
Drew: Gravenstein. They have a really great flavor. They are the first crop of the season, so they're the first really good apple you get since the winter.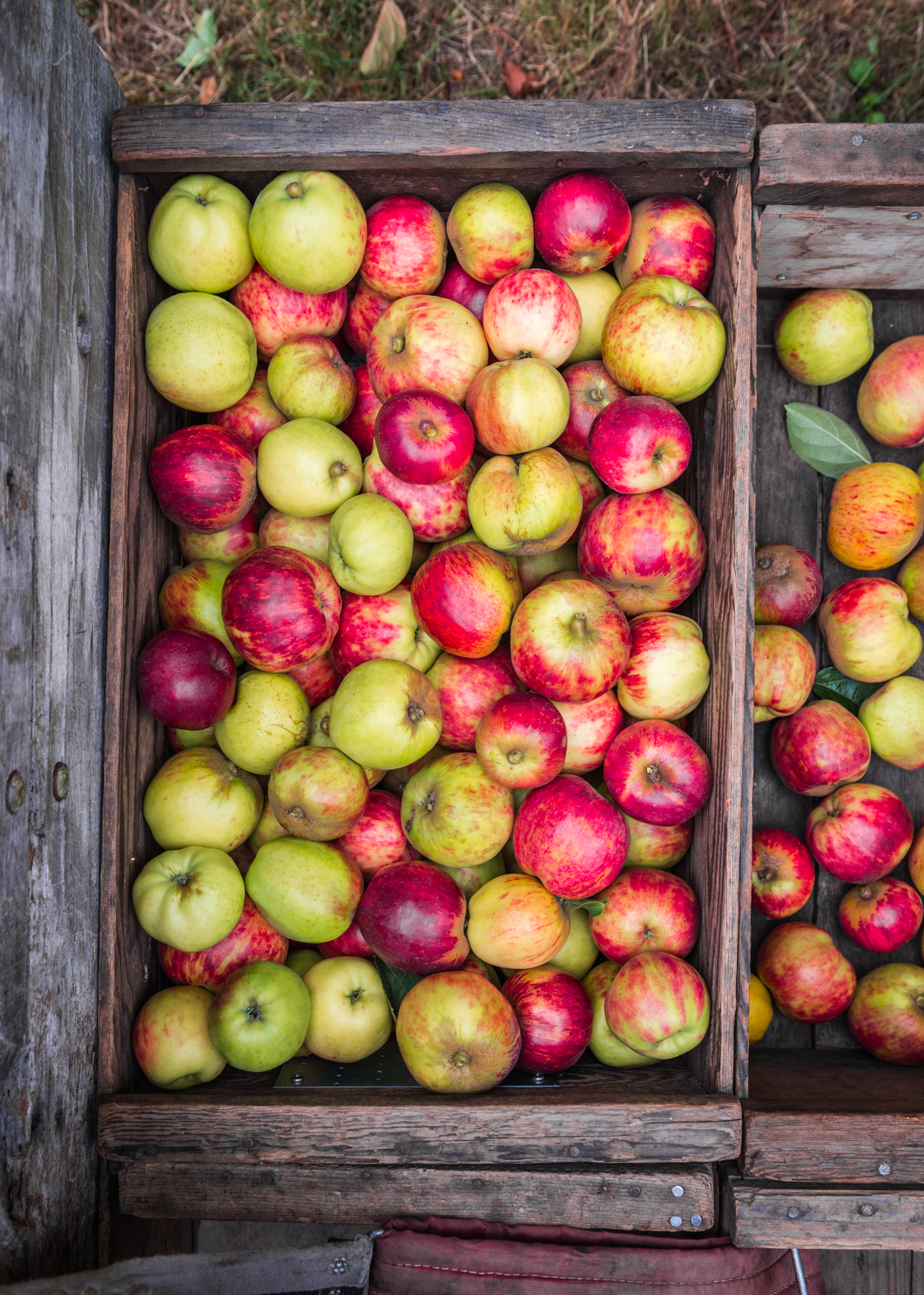 How has working with the Co-op impacted your farm?
Clif: It's great. We're proud to be a partner of the Co-op. I remember the Co-op's big rig would swing in here and my grandpa would load up cases of cider in the back. We think of our sales as a partnership with the Co-op, and it's an important part of our growth.
Drew: My mom worked in the Arcata Co-op – she and Floral Department Clerk Sallie Grover were the Produce Department back in the day.