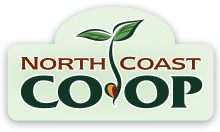 This month's Seeds for Change recipient is none other than our very own community event: the Co-op Pumpkin Patch. For those who are new to the Co-op, here's a little bit of info on what it's all about:
The Co-op Pumpkin Patch is 34 years old! Over the years, the annual event has brought thousands of students to a local farm for an outdoor educational experience where each student gets to choose their own pumpkin to take home. This year, we partnered with Earthly Edibles at Warren Creek Farm on Mad River Road to provide a farm experience for nearly 2,000 students. The visit includes a talk about the farm, organic farming, and the many varieties of pumpkins that are available for students to pick out for themselves. Our thanks go out to the individuals that have helped to make this all happen and to the great community that supports the farmers and the Co-op.
The event is currently scheduled for the end of September, but subject to local pandemic and weather conditions. Thank you to all who have helped us raise so much for our community organizations. We hope we can knock it out of the park this month too!