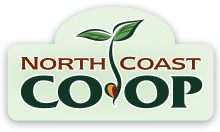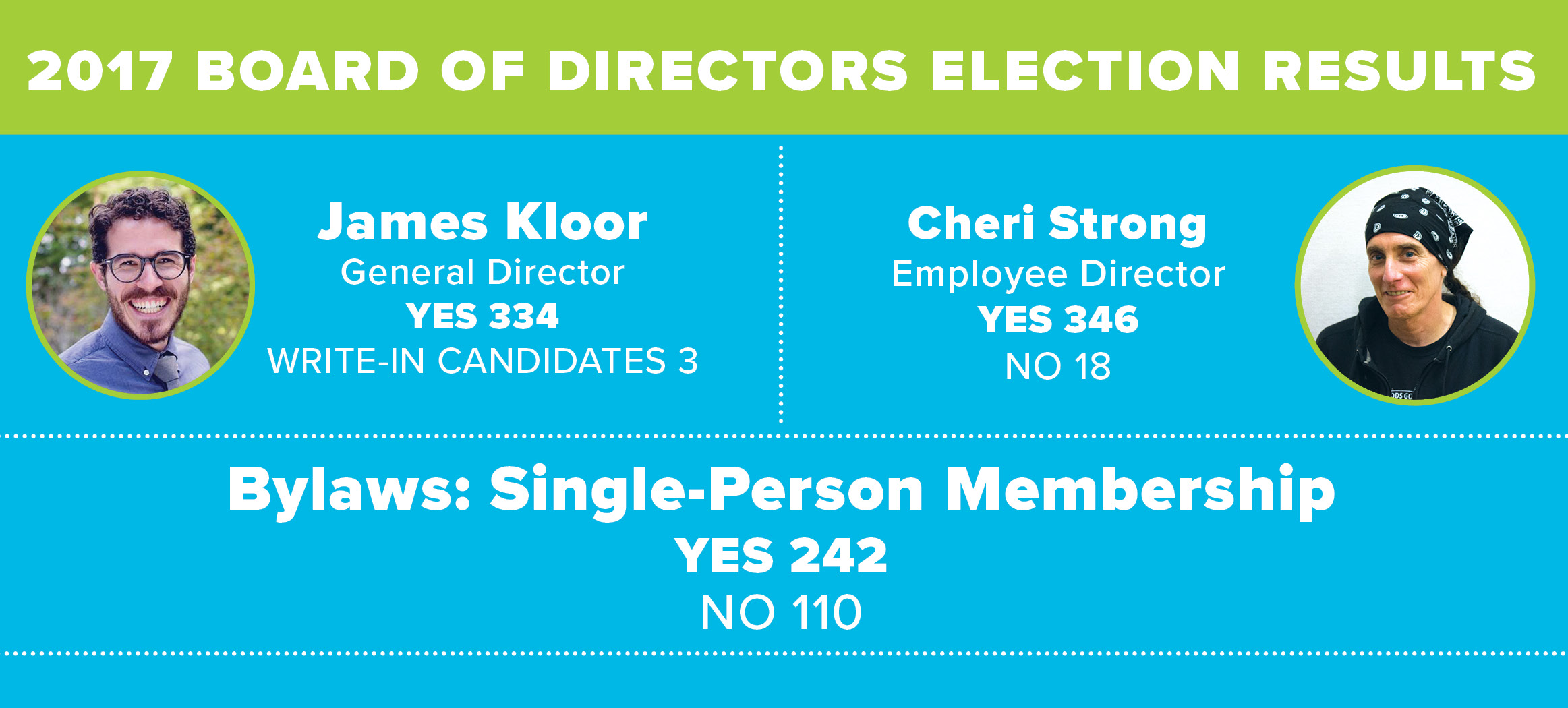 Voting in this year's election ended on Oct. 25 and the Nominating Committee, which oversees all elections, counted the ballots the next day.
Two board seats were on the ballot this year—one general director and one employee director. Cheri Strong, who was chosen for one of the two employee board seats in an employee election earlier this summer, was confirmed by the membership with 346 votes. James Kloor was elected to the other board seat with 334 votes. Both Cheri and James are current board members, and we're excited to continue working with them for the next three years.
The other item on this year's ballot was a proposed bylaws amendment pertaining to the Co-op's membership rules. The amendment passed with 242 votes, about two-thirds of the votes cast. Effective January 1, 2018 new applications and member materials will reflect the change to single-person membership. From that point forward, new memberships at the Co-op will only be allowed to have one member each. Existing memberships with more than one member will have the opportunity to make the transition to single-person memberships, but will be allowed to keep their current arrangements if they choose to do so. Existing memberships will not be able to add additional members to their memberships.
Instead, all memberships will now be able to designate a "household shopper" to shop at the Co-op using their member number. However, household shoppers will not be members and will not have any of the rights of members, such as voting or closing the membership.
Single-person membership offers a number of important advantages. Perhaps most importantly, it means that each member gets exactly one vote in elections (instead of some members having to split votes with other members on a multiple-person membership). Single-person memberships also ensure that the Co-op knows exactly who has the right to make decisions about the membership, as well as receive patronage refunds and C-share dividends.
In other words, single-person memberships are more democratic, fair, and a lot less confusing for everyone involved. However, the board recognizes that many of our members have had multiple-person memberships for many years, and many were explicitly told when they joined that they could list more than one person on a membership. It didn't seem fair to require these members to make the transition to single-person membership if they didn't want to. That's why the newly approved bylaws amendment allows existing members to make that choice for themselves, while ensuring that new memberships will have only one member each.
This will likely result in a slow transition to single-person memberships at the Co-op—one that may take a generation to be fully complete.
A total of 378 Co-op members voted in this election. That's a pretty good turnout compared to many of our past elections, but we could still use more participation. If you voted, thanks! If not, please consider voting next year. The Co-op is a democracy, but democracy is only meaningful when people vote.