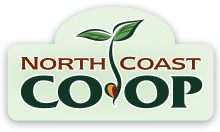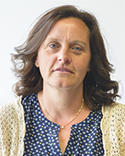 Input from our members keeps North Coast Co-op in tune with the needs of our members and community. From the products we offer on our shelves and the bags we use at check out, to selecting the nonprofits we support with the Cooperative Community Fund, members have the opportunity to play a role in all that we do.
This winter, North Coast Co-op begins an extensive remodel of the Eureka store. The decision to undertake the project was driven, in large part, by your member comments about what is and isn't working in the store. You told us the store is too dark, the floor plan isn't intuitive, you want more choices in the deli, more registers and more spots to sit and eat. The Co-op is so excited to bring you all that, and more, when the remodel is complete. Members are continuing to contribute to the remodel plans by giving us feedback on some of the new menu items we are planning for the deli. You are the Co-op and we want to hear from you about all that we do, not just on the big stuff. There are ways to get involved all year long:
Share your comments and ideas in the stores at Customer Service or with a comment card.
Join us at Co-op board meetings, held on the first Thursday of every month at 6pm. You'll get updates on the status of the Co-op and projects in the works. And there's a member comment period at every meeting. If you can't make it to a meeting, you can always send your comments as letters to the board.
Participate on a board committee. Come once to share a new idea, or take a seat at the table every month to get involved in member initiatives. The Member Action Committee plans member events and opportunities for member engagement. The Earth Action Committee focuses on environmental and sustainability measures at the Co-op. For a schedule of committee meetings visit the Co-op Calendar.
Write a letter to the editor. Your thoughts will be shared with our community in the next edition of Co-op News.