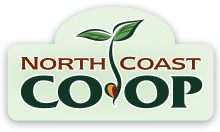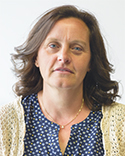 It hit me at Arts Alive! in Eureka last month just how much North Coast Co-op is a part of the fabric of our community. It started with a tap on the shoulder and a conversation with a Co-op member whom I'd met at a local event a couple of weeks earlier. A few minutes later, I gave a nod to another member I spotted across the gallery at the Morris Graves Museum, then had the realization that the Celtic band playing featured the musical talents of yet another Co-op member, and employee! Just a year and a half after arriving in Humboldt County and still shy of a year as Marketing & Membership Director for the Co-op, it is rare for me to venture out without recognizing or chatting with a Co-op member, and not just in the aisles of the stores.
The members I am most likely to recognize and converse with are the members who are able to attend Co-op events. Many of the participants at the Vision & Goals Kick-Off the Co-op hosted in early March were also at the Annual Membership Celebration & Meeting in October, while other members regularly attend board and committee meetings. I'd love to meet all our members one on one, but I know that attending meetings isn't an option for everyone. And members certainly don't need to give up a weeknight to be engaged in the Co-op or share their ideas. In fact, members have a great opportunity to share their vision of the Co-op in this edition of Co-op News.
What more can the Co-op do for you, for other shoppers and for the community at large? Your answers to this, and other survey questions in our Vision & Goals Member Input Survey will give the Co-op the valuable feedback it needs to develop a five-year strategic plan that truly reflects the interests of our members and community. As Co-op members, we are 18,000 strong and can be a powerful voice in the future of the Co-op. Please take the time to be heard, and I hope to meet you soon!