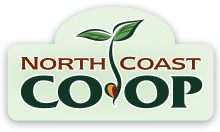 Spring is here, and it brought longer days, more sun and blossoming landscapes with it. To take full advantage of the change in season, members of the Co-op team share their go-to spots when the weather gets warmer, and the tasty treats they take with them.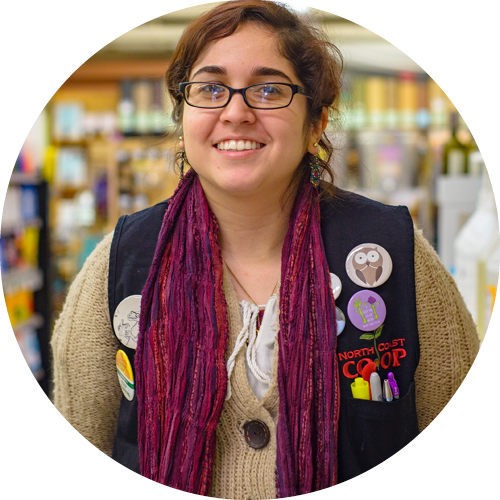 Briana
Wellness Dept. Head, Arcata
Spots: Trinidad, Luffenholtz, Houda Point, College Cove!
Snacks: Vanilla trail mix from Bulk, Yerba Mate, oranges and apples.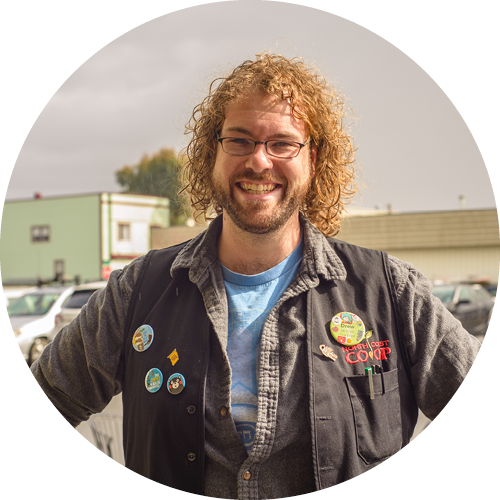 Drew
Senior Front End Clerk, Eureka
Spots: Ma-le'l Dunes!
Snacks: An apple or Probar Bolt, the caffeine candy.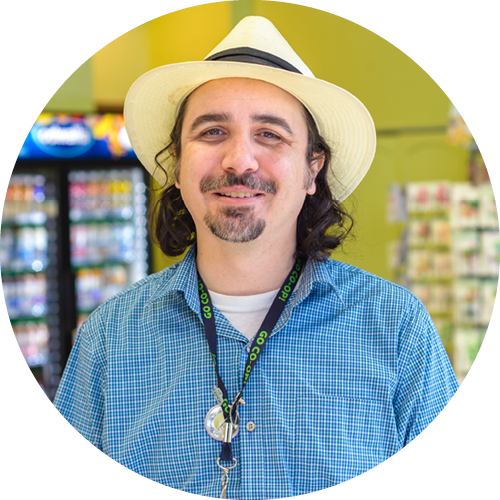 Vince
Store Manager, Arcata
Spots: Mattole Road (starting at the Big Tree Parking Lot in Petrolia)!
Snacks: Lavender melon kombucha from KeVita and Lara Bars, especially the blueberry one.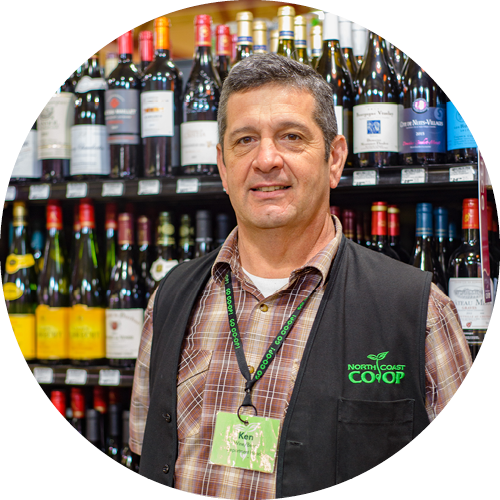 Ken
Wine & Beer Dept. Head, Eureka
Spots: Samoa Beach!
Snacks: Dr. Becker Blue Sky Soda and the paleo granola from Bulk to put in yogurt.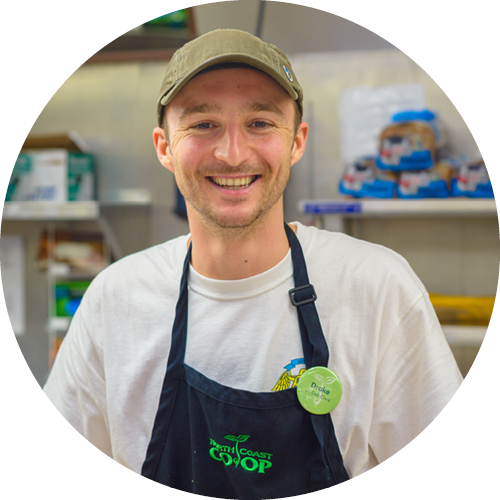 Drake
Senior Deli Clerk, Arcata
Spots: Redwood Park in Eureka!
Snacks: Clif Bars and Lara Bars.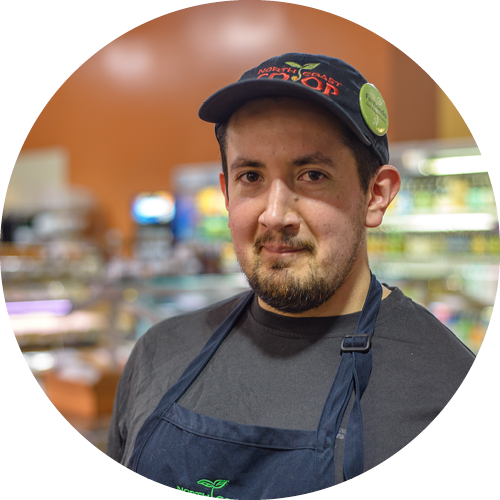 Fernando
Deli Clerk, Eureka
Spots: Centerville Beach in Ferndale!
Snacks: Party stuff—hot dogs, carne asada, cookies.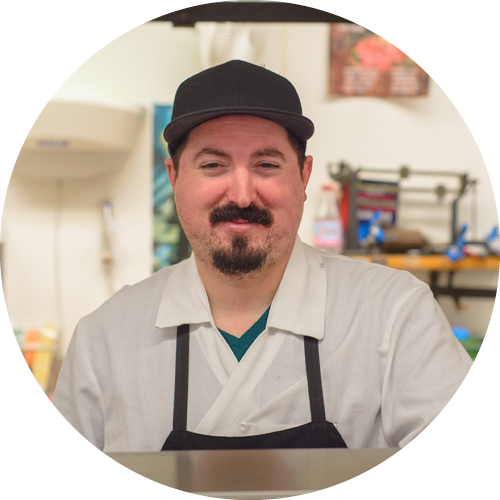 Jose
Meat Cutter, Arcata
Spots: Lady Bird Johnson Grove!
Snacks: Santa Cruz Apple Sauce Pouches.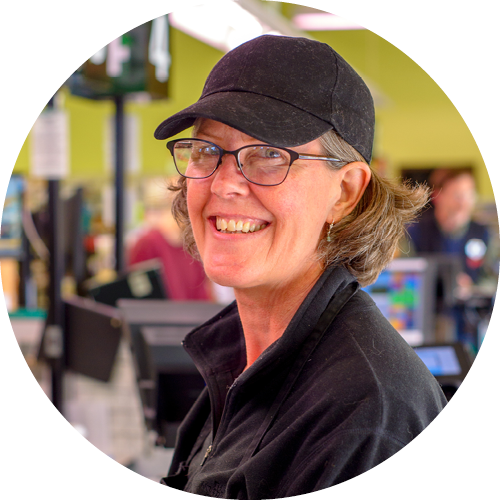 Janet
Cashier, Arcata
Spots: Trinidad Head, the forest, beach, anywhere outside to walk
my dog!
Snacks: Cashews, apples and bananas—fruit and nuts.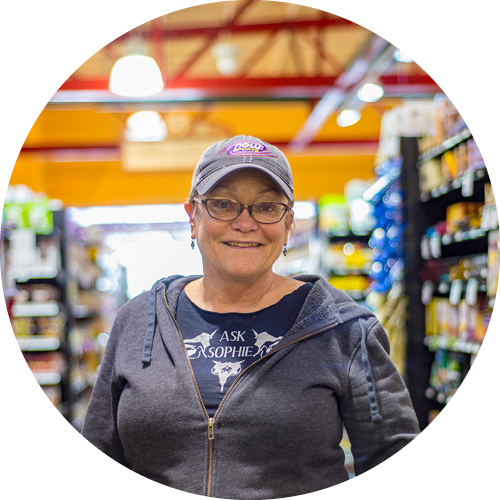 Sue
Senior Grocery Clerk, Eureka
Spots: The river!
Snacks: Fruit, grapes, usually blueberries—things that are easy to eat and you don't have to peel. And cheese puffs and Caldera Mosaic IPA.
Jess
Cheese Dept. Head, Eureka
Spots: The beach and inland to the river!
Snacks: Bitchin' Sauce with a soft cheese and a baguette.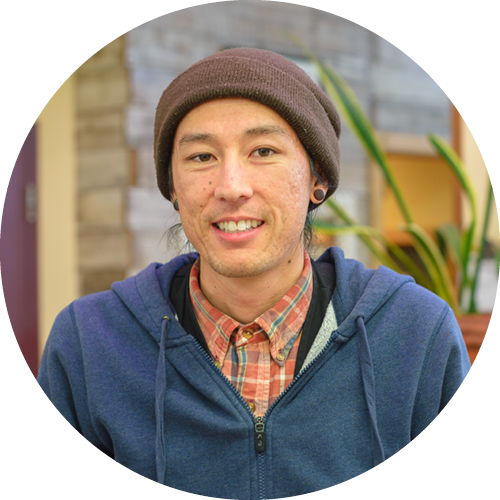 Mark
Grocery Dept. Head, Arcata
Spots: The Marsh and the Community Forest!
Snacks: Perfect Bars, a banana or apple, and Organic Recharge or the Acai Berry Function Organic Energy drinks.