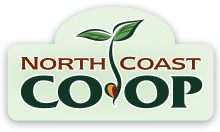 Mix up something new, fresh and bursting with flavors with these unique salad options.
With the abundance of local flavorful greens available this time of year, it's easy to forget that a tasty salad doesn't need greens at all. Whether you want to serve up something new for a family barbecue, are planning a picnic, or looking for a light lunch, there's no shortage of summer salad options. Mix up something new, fresh and bursting with seasonal flavors.

Shirazi Salad
Serves 4
A traditional Persian salad, this combination of fresh veggies, lemon and olive oil is both light and refreshing and lets the flavor of the cucumbers shine. This salad is satisfying on its own, but for a heartier version, add cooked couscous.
Ingredients
3 Persian cucumbers
2 Roma tomatoes, firm
1 clove garlic
1/2 red onion
Italian or curly parsley, handful
½ lemon, juiced
Olive oil, generous pour
Salt and pepper to taste
Instructions
1. Dice cucumbers. If cucumbers are
seedy, scoop out center seeds.
2. Dice tomatoes, removing any large
seed pockets.
3. Finely chop garlic and red onion.
4. Chop a handful of parsley.
5. Combine cucumbers, tomatoes,
garlic, red onion and parsley.
6. In a small bowl, combine lemon
juice and olive oil, adding salt and
pepper to taste.
7. Pour dressing over veggies and
toss to coat.
8. Refrigerate for at least 20 minutes
to let flavors meld, then serve.
Note: You can substitute a slicing cucumber for persian cucumbers, but deseed them first.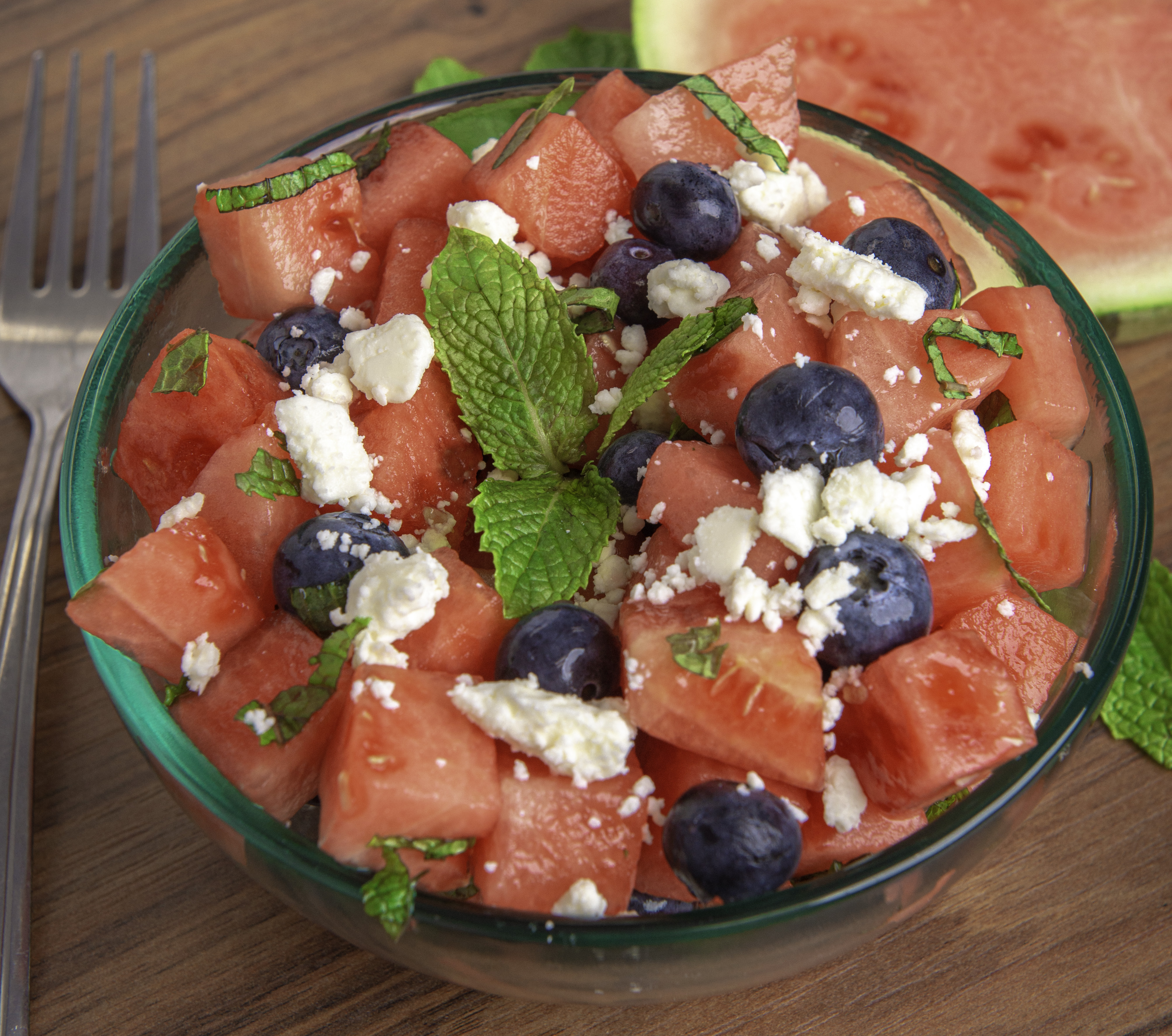 Watermelon Feta Salad
Serves 6
In just ten minutes, you can be enjoying this sweet and salty summer
salad. It combines the best fruits of the season with the zing of feta cheese and the brightness of mint.
Ingredients
• ½ seedless watermelon
• 1 cup blueberries
• 2 Tablespoons fresh mint
• ¼ cup crumbled feta
• 1 lime, juiced
• 2 teaspoons olive oil
• 2 teaspoons honey
• ¼ teaspoon salt

Instructions
1. Dice watermelon into bite-sized
chunks – you'll want about 8 cups.
2. Rinse blueberries.
3. Chop fresh mint into thin strips.
4. Combine watermelon, blueberries
and mint. Toss in crumbled feta.
5. In a small bowl, whisk to combine
lime juice, olive oil, honey and salt.
6. Pour over fruit and toss. Serve
immediately.
Note: For a simpler dressing, just squeeze two lemons over the fruit.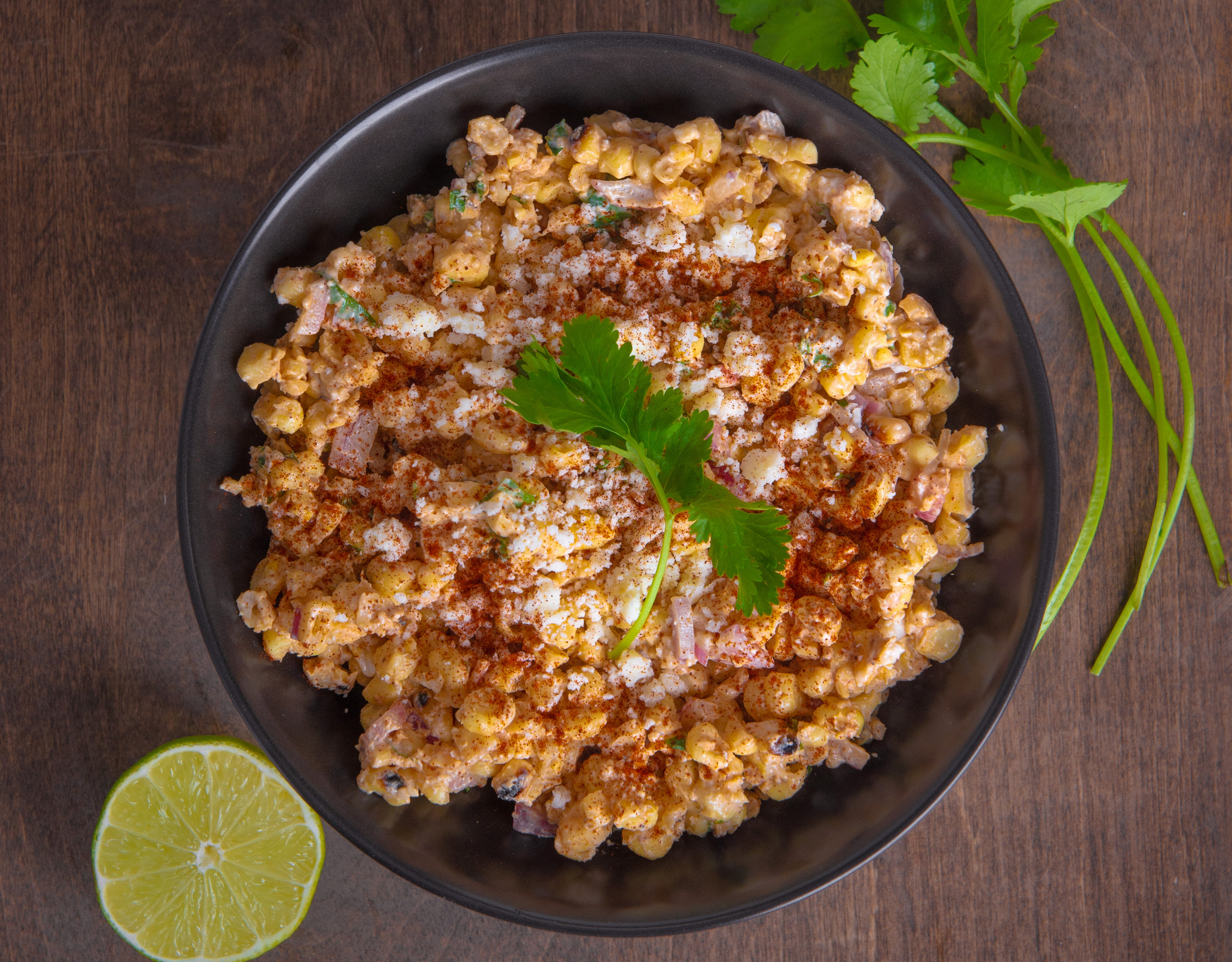 Grilled Elote Salad
Serves 6
Elote is a popular snack loved by many, sold by an Elotero or corn-on-the-cob vendor on small street carts in many large cities in the United States and all across Mexico. It is served on the cob to order with your choice and combination of butter, mayo, crema, cotija cheese, salt, chili powder and lemon. This salad version has the same smoky sweet flavor but is easier to eat and is great for potlucks and barbecues.
Ingredients
• 6 ears corn on the cob
• ½ red onion
• Cilantro, handful
• ½ cup cotija cheese, crumbled
• ¼ cup sour cream
• ¼ cup mayonnaise
• 4 Tablespoons lime juice
• 1/2 teaspoon ground cumin
• ¾ teaspoon smoked paprika
• ½ teaspoon chili powder
• ¼ teaspoon black pepper
• ¼ teaspoon salt
Instructions
1. Shuck and clean the ears of corn.
2. Cook the corn on a grill at medium
heat turning occasionally until corn is
slightly charred.
3. Let corn cool enough to handle.
4. Cut the corn from the cob and add to
a large bowl.
5. Finely dice red onion and chop cilantro.
Add to corn.
6. Crumble cotija cheese over the top of
the corn mixture.
7. Combine sour cream, mayonnaise,
lime juice and spices in a small bowl.
8. Pour dressing over corn, using a
spoon to gently fold the ingredients
together.
9. Serve while corn is still slightly warm
or refrigerate
TIP: To avoid launching corn kernels all over your kitchen, place a small, flat-bottomed bowl upside down inside a larger bowl. Holding the ear at the small end on top of the small bowl, shave the kernels off the cob. The kernels will fall into the larger bowl.