Cooperation Humboldt
March Seeds For Change Recipient
March's Seeds for Change recipient is Cooperation Humboldt, a strategic partner of North Coast Co-op! Cooperation Humboldt is helping build a solidarity economy and empowering North Coast residents to meet their collective needs in harmony with nature, without exploiting anyone.
When you round up at the register this March, you are helping create institutions that incentivize cooperation, love, compassion and kindness that can support every person with a good quality of life.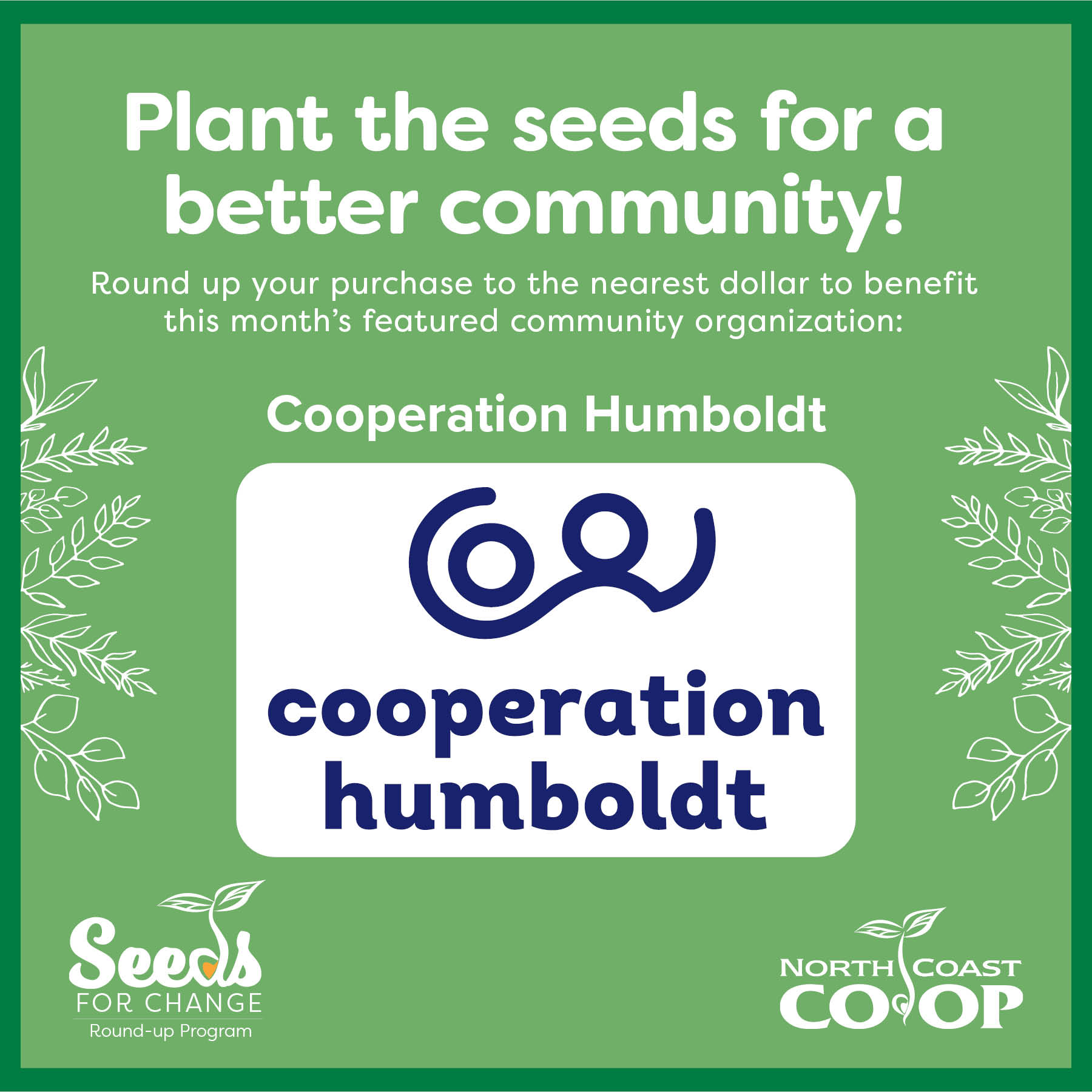 February's Seeds For Change raised $10,096 for HC Black Music and Arts Association!