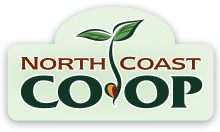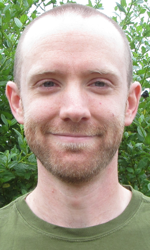 At North Coast Co-op, there is a long history of allowing two or more member-owners to be listed on a single membership. This election, there is a proposed bylaw change that would result in a long-term transition to single-person memberships.
If more than one member-owner listed on one of these memberships votes, each has less than a full vote counted. Nearly two years ago, the Policies & Procedures Committee (PPC) began discussing this and other complications that arise when multiple-person memberships attempt to exercise their right to vote in Co-op elections.
When more than one individual on a multiple-person membership votes in an election, the Co-op's current bylaws require that the majority of those voting determines how the membership's vote is cast. At best, this means that such member-owners do not have the right to a full vote, as those with single-person memberships do. At worst, it means that their votes may not be counted at all. That's because most multiple-person memberships have two listed members, and if they vote in different ways, there is no majority vote to count.
PPC proposed a policy to the board which would allow current multiple-person memberships to retain their arrangements, but would require that all new memberships be limited to a single, individual member-owner. Over a long period of time, this would result in a transition to single-person
memberships.
The board solicited input on the proposed policy over several months last year and, through PPC, made some changes to the proposed policy based on that input. Now the board has put the policy on the ballot in the form of a bylaws amendment for members to vote on.
If this bylaw amendment passes, only one person will be listed as a member and would have the following rights of membership:
The right to vote
The right to use the discount
The right to redeem the patronage refund
The right to purchase and redeem shares
The right to change address, phone, email
The right to add or remove the household shopper
The right to terminate membership
In October, the 2017 Election Guide is coming in the mail, and lists possible arguments in favor of the policy and against it. We encourage you to read the proposed policy in your Election Guide, consider the arguments, and decide what you think. Whatever you do, don't forget to vote!