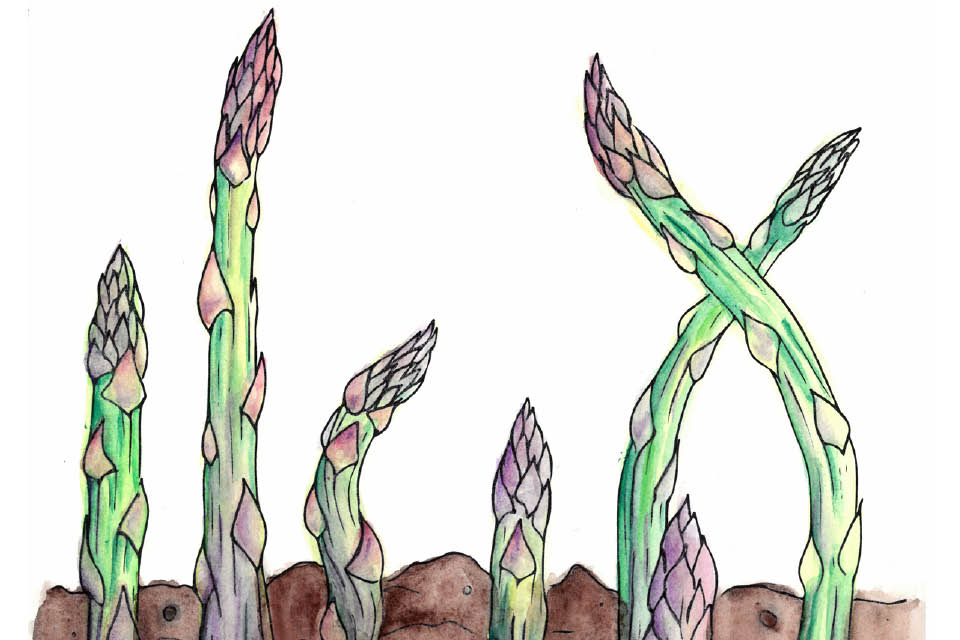 When first planted, asparagus seeds can take two to three years to be ready for harvest, but their versatility make this perennial plant well worth the wait. Whether boiled, roasted, fried, steamed, marinated, pickled or raw, asparagus is loaded with many vitamins, minerals and prebiotic fiber that is good for large intestine health. And, because asparagus emerges from the ground to grows to a harvestable size, asparagus doesn't carry much of a pesticide load, if any.
Lucky for us, we have a local farmer, Henry Rose in Orleans, who grows asparagus and spring is the prime time to reintroduce these veggies into your diet and dishes (like our pickled asparagus recipe).
How to choose asparagus:
Firm stalks with smooth skin and purple-green tips.

White asparagus varieties are slightly sweeter and have less fiber than green asparagus.

Purple varieties tend to have thicker spears.