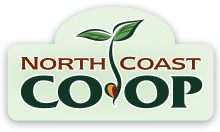 More than 15 members of the Co-op devoted hours of a sunny Saturday afternoon to evaluate and discuss the direction our co-op should be heading at the Vision & Goals Kick-Off. It was the first of many steps to writing the Co-op's Strategic Plan, and the next step involves you: our members at large.
A strategic plan is simply a set of goals, a set of strategies to focus attention on those goals, and a list of actions to achieve the goals. This plan will guide the Co-op's projects and activities for the years 2019-2023. In many organizations, this is something that happens in a room with top leadership. In a co-op, our members participate every step of the way.
At the Kick-Off, our members evaluated our current strategic plan goal areas to determine if the Co-op is on-track or not on-track for achieving the current goal strategies. Members were also able to state what might be missing from our current goal areas and express additional goal areas they thought should be included in our next strategic plan.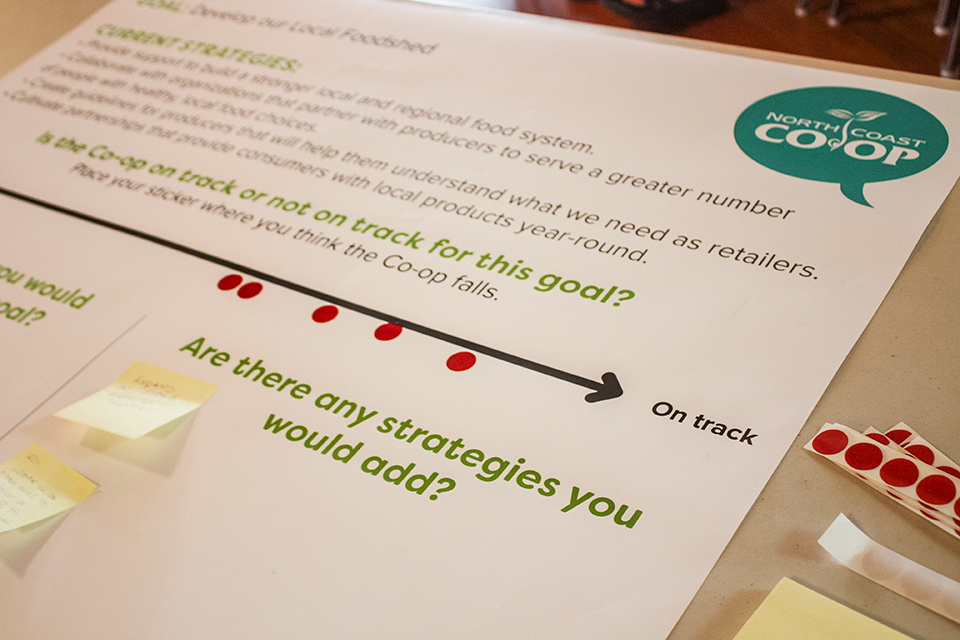 A major outcome of the Kick-Off was the democratic selection of three Co-op members (Courtney Augustus, David Cobb and Roger) who volunteered to be on the Vision & Goals Committee, which is responsible for helping create a draft vision with goals and objectives and represent the membership throughout the strategic planning process.
The next step for writing a draft of the strategic plan is up to you—our members! We want to know how ALL our members feel about the direction the Co-op should be going in the next five years. Please take our Vision & Goals Survey and return it to the stores. If you are unable to make it to the store, you can take the survey online.
'Democratic Member Control' is one of the seven Cooperative Principles that guide all cooperatives to be the successful, grassroots organizations they are. By voicing your opinion and participating in the strategic plan process, you are helping North Coast Co-op live up to these great ideals—now and into the future.