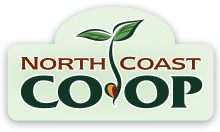 The Co-op works hard to be a sustainable leader in our community, but our efforts include more than providing boxes at checkout. Here's some of the many things we did the past few months to promote environmental responsibility in our stores and beyond.

Continuing Diversion
The Co-op is continuing to divert waste by putting out a second tri-sort bin in front of both stores. When we sort and divert recyclables and compostable items, we are minimizing the amount of waste that ends up in a landfill. Our tri-sort bins have an awesome example display above each bin to help everyone determine which bin is best for their waste.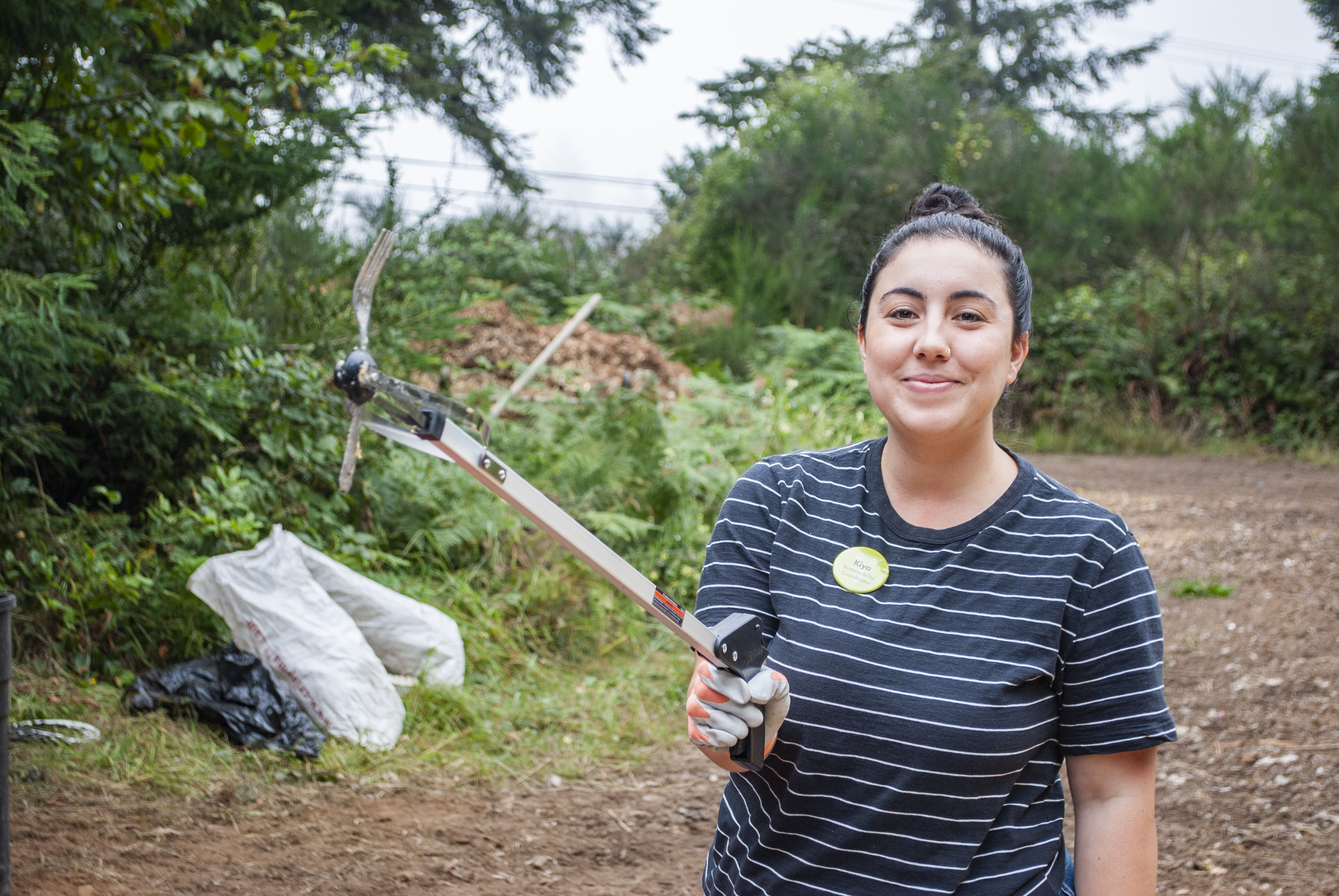 Preventing Food Waste
Food waste is a very sad thing to us here at the Co-op which is why we like to follow the Food Recovery Hierarchy to get the best possible use of food at all its stages. The first step is ordering as close to our customers' needs as we can. Whatever doesn't move off the shelves—produce, cheese, bread, groceries, bulk stuff—as fast as we would like, gets offered to our great employees to take home, and whatever isn't scooped up by our employees gets picked up the same day by Food for People and Arcata House Partnership.

The food that is not fresh enough for people will end up in one of two places. One is that local farmers pick up food scraps directly from our stores and use the scrap as feed for animals. The second is our composting partner, Local Worm Guy, who picks up all our inedible food, coffee grounds, egg shells, and trimmings and turns it into a very nutrient-dense soil amendment by vermicomposting (worms do the work).

Increasing Composting Efforts
We value our composting program immensely because we can now offer compostable packaging for almost all of our in-house packaged to-go foods. While we encourage everyone to use as many durables from home as they are able, we know that's not always possible. Our composting goes beyond food—you can leave our compostable to-go cups, boxes, and soup cups and even the take and bake pizza tray bottoms in the bin labeled 'compost' in front of each store. The compost located out front is our "post-consumer" compost and includes packaging as well as food scrap. We even compost our used paper towels! Local Worm Guy makes two to three trips a week to our stores to pick up all of our post-consumer compostable material such as napkins, coffee cups, to-go boxes and our organics such as coffee grounds, eggshells, and some inedible food scrap. We were able to spend a few hours with the Local Worm Guy crew checking out what happens behind the scenes with our compostable material and it was AWESOME.

Going Out on the Town
In July, we attended Eureka's Get Out and Play Day for a day of outdoor games, food, and fun. We had a table with an educational display of the aerobic composting process, and we worked with ECO Eureka to help everyone sort their scraps after a delicious picnic. We also participated in Coastal Cleanup Day in September, which began right here on the North Coast over 30 years ago. The Co-op volunteer team was so happy to see significantly less litter on our cleanup site this year! We cleaned our site on Samoa Beach from end to end and collected a total of 22 pounds of trash. Statewide preliminary results show there were more than 50,000 volunteers who collected 698,931 pounds of trash and 35,674 pounds of recyclable materials for a total of 367 tons of trash removed from our coastline and waterways.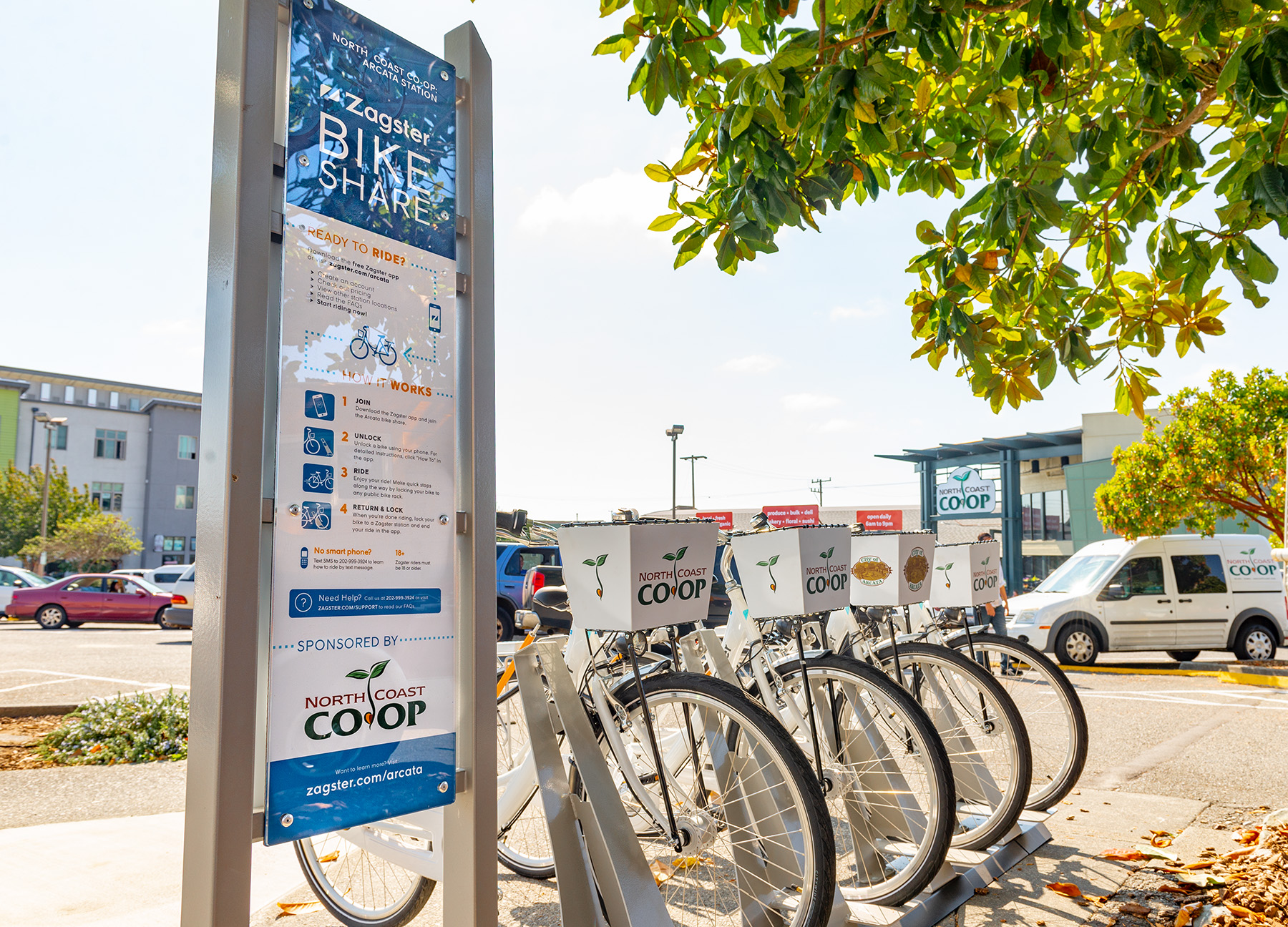 Introducing Zagster
In September, the Co-op in Arcata became part of a community effort to make bike sharing successful by setting up a Zagster station, which allows individuals to rent bicycles and ride them all over cities. The bicycles come with a basket, gears, and a built-in lock that allows riders to secure bikes mid-trip without having to return them to designated stations. Both the City of Arcata and the City of Eureka have plans to install more stations around the community, including the Co-op's Eureka location, the Arcata Plaza, the Arcata Transit Center, and more.

With the Humboldt Bay Trail reaching completion, I am excited to see our community stop by the Co-op for delicious snacks to take with them on a bike ride through the Arcata Marsh or along the waterfront in Eureka on a brand new Zagster bike. Even more so, I am excited to include bike sharing in the Co-op's commitment to environmental responsibility and our ability to be more than just a grocery store to our members and customers.