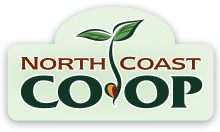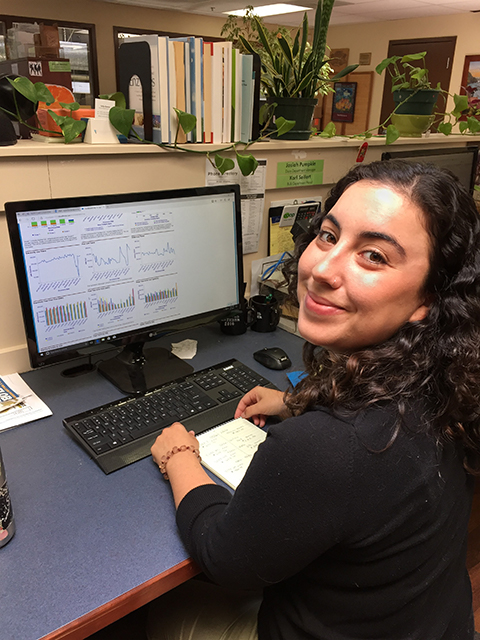 Hello North Coast Co-op! I'm delighted to introduce myself as your Sustainability Coordinator. While this position is brand new, it truly represents the Co-op's long-standing and ever-increasing dedication to being a leader, partner, and resource for sustainable business within our community.
As stated in our "20-Year Statement of Sustainability," we have every intention of creating "an organizational culture that is grounded in environmental and social responsibility, one in which every member-owner, employee, vendor and stakeholder provides education and leadership toward a collective commitment to regenerate and strengthen ecological and social, local and global relationships in our daily activities." While tracking our trends in electricity and gas use is ever important, in this report I would like to draw attention to other areas in our sustainable development, as sustainability is about more than just energy use.
Where We're At
You may have heard the Eureka store will be experiencing a major remodel later this year. From the start, we have had a Net Zero Environmental Impact Plan in place, including construction and the subsequent increased operation within the first five years. Our Net Zero Impact Plan involves tracking many baselines, reducing impacts through operations and our improved purchasing policy, incentivizing storewide buying habits to favor local items, bulk products, and reusables. These long-term efforts, along with accountable reporting, will ensure our Eureka store remodel achieves a net-zero impact.
A significant part of becoming net-zero includes shopper participation in landfill diversion. Our tri-sorting waste bins, placed in front of the main entrance of each store, offer three sorting options: landfill, compost, and recycling. The bins have been performing well with minimal contamination, meaning waste is mostly sorted properly.
Further increasing our landfill-diversion rates and continuing to reduce our waste requires reaching out to our community-at-large for help. One amazing example of our community connections is how our co-op finds ways to be almost completely waste-free in our Produce Department. The Produce Department partially achieves this by donating any produce that won't be sold or taken home by employees to local food banks, ensuring no good food is wasted. Giving healthy, organic, and local free food when possible is important to ensure we offer our support whenever we can to our local communities' needs. While it's inevitable for some produce to be inedible, with the help of local farmers it doesn't go to waste. By offering up any trimmings to use as feed and waxed cardboard boxes for reuse, we have a reciprocal relationship with farmers and the Co-op.
Furthermore, our composting system has expanded! We've contracted with The Worm Guy to take care of our compost, which now includes our to-go containers. This doesn't eliminate the need for a commercial composter or an anaerobic digester in Humboldt County, but it does help us here at the Co-op divert not just our inedible food scraps but also to-go container waste that would have been headed to the landfill.
Where We're Headed
Composting is an awesome way to deal with waste after it has been made, but the best way is to create less waste right from the start. To reduce the amount of waste being created after its remodel, the Eureka store will offer durable containers through OZZI. OZZI is an option that allows us to offer sanitized reusable to-go containers available to our shoppers with a small deposit. Please look for the OZZI option after the Eureka deli has finished being remodeled.
Following the remodel, the Eureka store will also have a new floorplan that focuses on the Bulk and Produce Departments, further supporting the idea that shopping doesn't always mean excessive packaging. In fact, shopping at the Co-op can mean zero-waste and seasonal—both of which reduces our carbon footprint.
As I previously mentioned, our tri-sorting waste bins have had wonderful participation, however the tri-bins should be at both entrances for full participation. When there's a compost bin not present, compostable items usually end up going to the landfill. Our Store Managers are working on a placement plan that would allow enough available space to be safe and code-compliant.
To increase in-store participation in our landfill-diversion efforts, we are adding to our employee training manuals by developing simple refresher trainings on composting and recycling protocols with a great informative visual guide. We want to encourage the highest in-store participation for our landfill-diversion efforts to lead our community by example.
I've taken over my allowed space for this publication, oops! To get the full and detailed story please look for an upcoming Sustainability Report where I will be able to go into further detail on these topics but also discuss the many other facets of sustainability here at the Co-op.