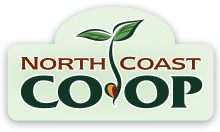 Keep an eye out for:
Strawless Summer: The Co-op will be encouraging customers to
bring their own cup and bypass single-use items, like straws, for every
beverage counter purchase they make! Everyone who buys a beverage
in their own cup and skips the straw is eligible for a chance to win a
durables giveaway! Plus, you always get a .25¢ discount when you use
your own cup!
Plastic-Free July: Plastic-Free July is an international call-to-action
to reduce plastic pollution and break the single-use plastics habit. If
you are interested in learning more about living plastic free at home,
work, school or in your community, or to sign up to take the challenge,
visit www.plasticfreejuly.org.
Coastal Clean-up Day: The Co-op will be hosting a beach clean-up
site again this year for Coastal Clean-up Day on September 21, 2019.
Our beach clean-up location will be announced in September. Join
Co-op staff and members at our site or take on hosting a site of your
own at www.yournec.org/coastalcleanupday.
Sustainability doesn't cost money: an explanation of precycling and upcycling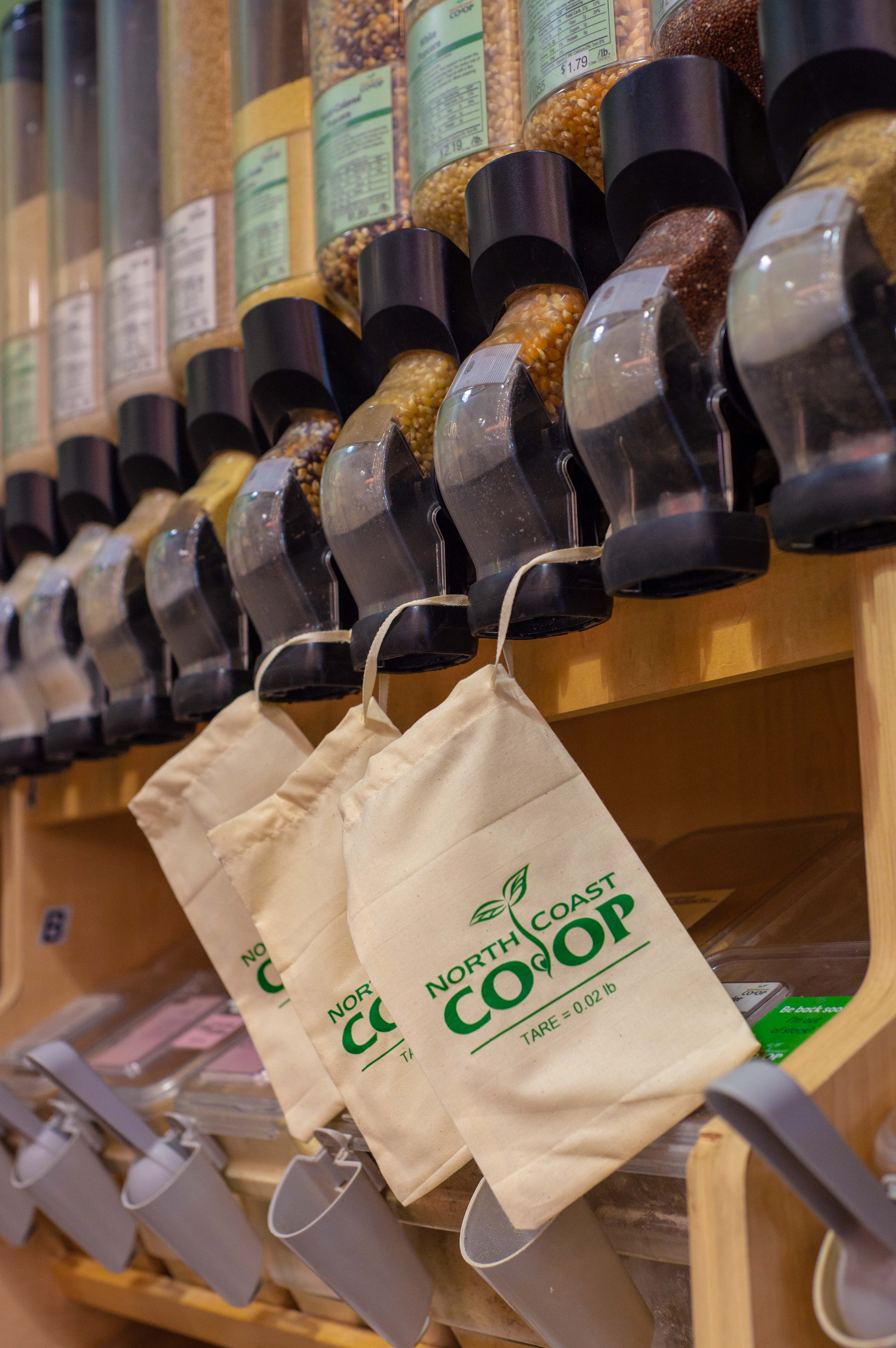 Precycling means preventing recycling by
taking action before you use something that
would need to be recycled. Some of the best
ways to precycle are to:
Bring your own bags when you shop – produce bags, bulk bags and shopping bags!
Bring your own cup or fork when you grab a drink or lunch and your own
containers for leftovers at restaurants.
Buy fewer disposable items - a double win, you prevent landfill-bound items and you've skipped the packaging they came in too!
Choose detergents and cleaners in concentrate form.
Consider the packaging when you make purchases and favor minimal packaging, recycled materials, glass and aluminum.
Is your item available in Bulk? Look to switching from packaged to bulk goods. Look for wellness herbs, shampoo, cleanser, bulk dry goods, vinegars, oils, frozen fruits, and refrigerated miso, or yeast! There's a good chance the Co-op offers what you're looking for in bulk. Buy a little or a lot, but only what you'll use.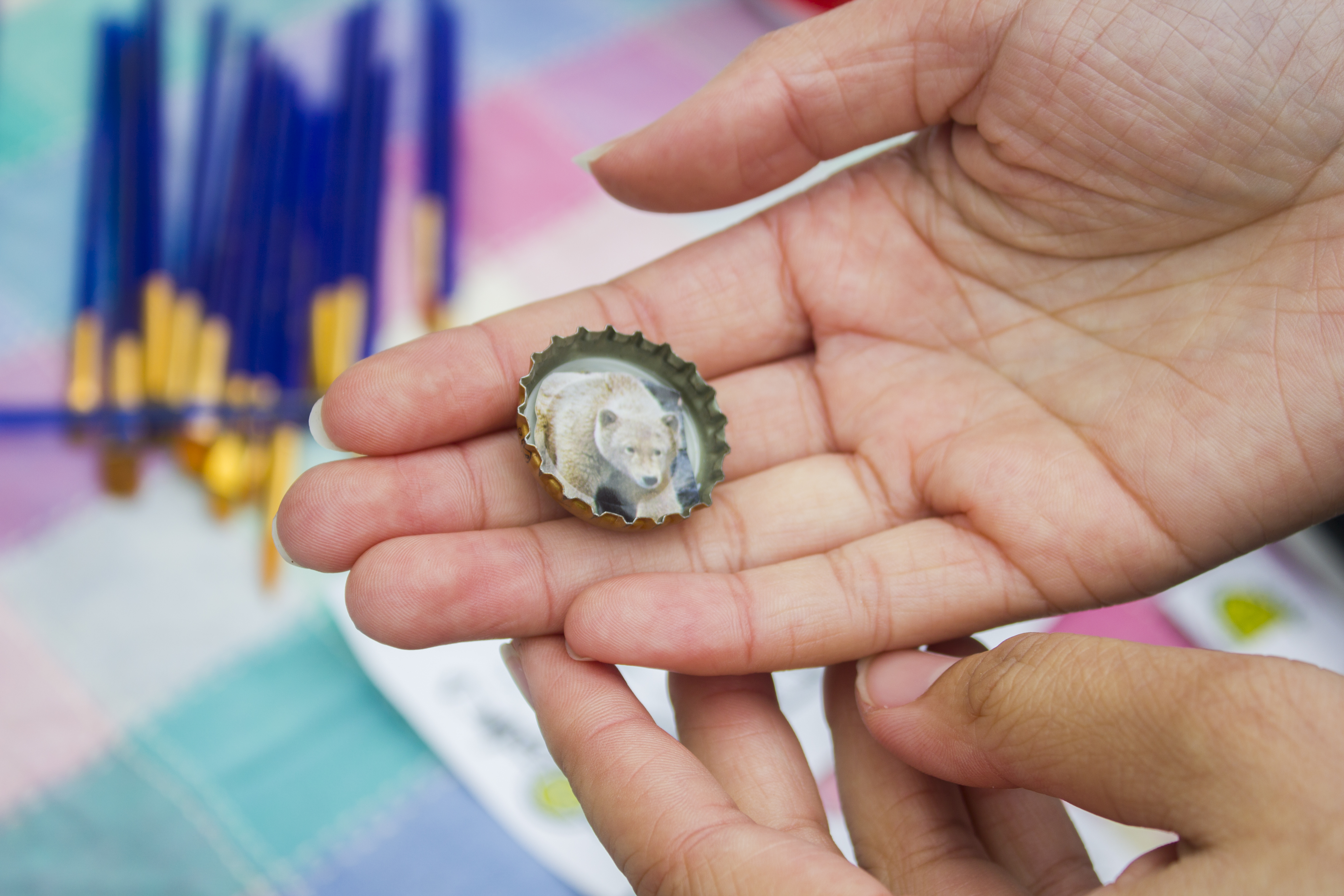 Upcycling is the action or process of converting a discarded or obsolete item into something reimagined and useful.
A very popular upcycling job is the handy old T-shirt to new shopping bag! We did this with great success in both Co-op stores for Earth Day. Additional popular upcycling conversions are:
empty jam jars to bulk snacks jars
berry baskets into yarn-woven shelf organizers
mini glass jars into candle holders
cork tops to coasters
cans to mini planters
old tires to outdoor planters
bottle caps to magnets
For some more advanced upcycling ideas checkout www.hipcycle.com.
Recycling is a tricky business now, the resale value for recycled materials is at a dismal low which is why it's helpful to find ways to precycle and upcycle more than ever. These lists don't need to be done perfectly to be effective. Do what you can when you're able to and I promise it adds up!
"We don't need a handful of people doing zero waste perfectly. We need millions of people doing it imperfectly." - Anne Marie, Zero-Waste Chef
Making mindful choices or switching up grocery shopping habits can seem expensive and like you need a whole new kitchen but that's truly not the case, in-fact it's the opposite! The Co-op is the ultimate resource for shopping low-waste. We encourage bulk bags and durable containers to be used all around our stores. The easiest steps we can take are reusing what we already have and keeping these items from ending up in a landfill and then making some mindful investment purchases when needed. My favorite investment purchase has been my stainless-steel lunch tiffin. So, go easy on yourself (and the planet) and please choose to reuse before you buy new!
Check back next time to explore the sometimes overwhelming concept of "Ecogrief" and what you can do to avoid feeling stunned by it