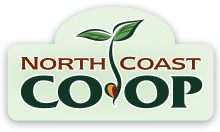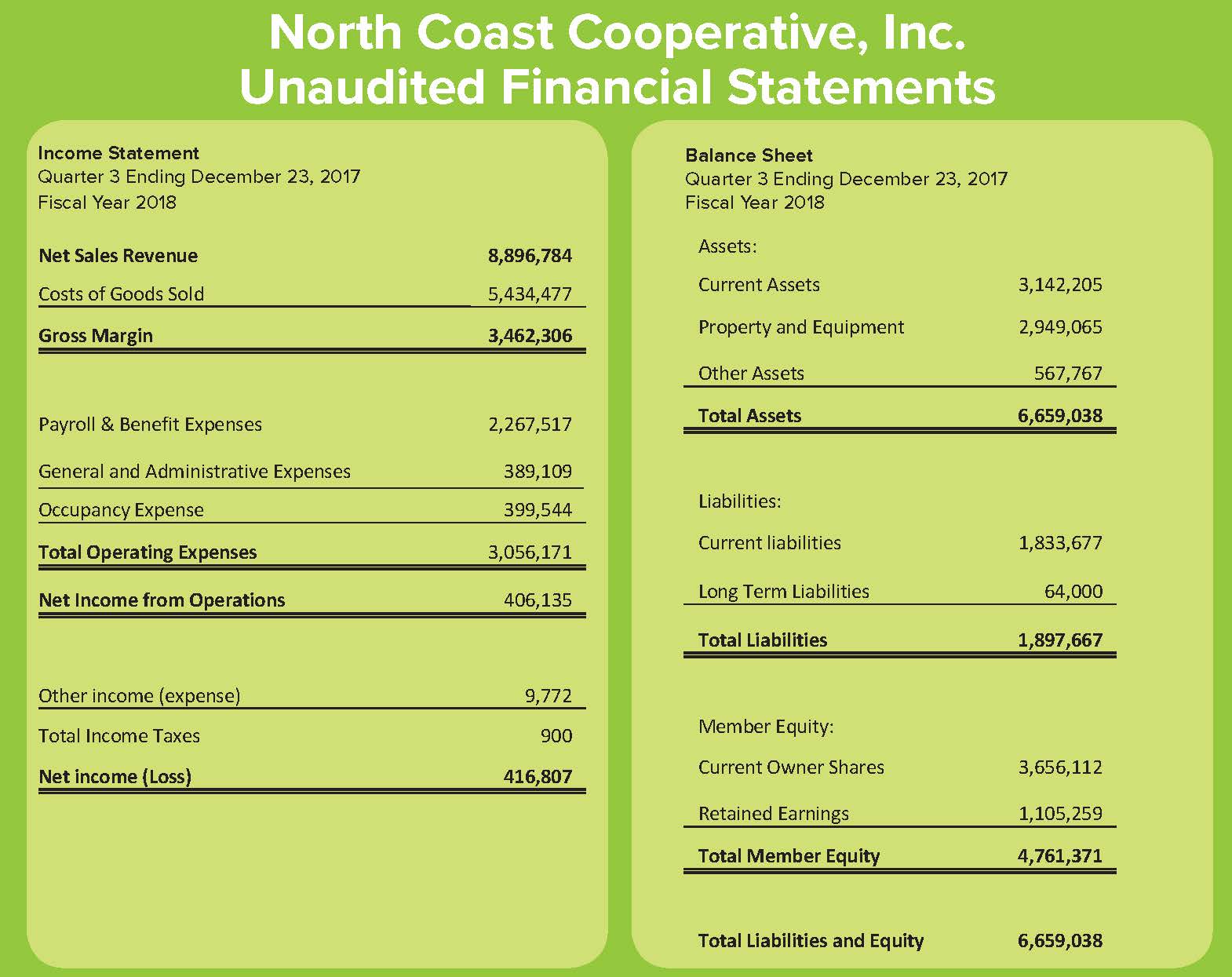 We have finished closing the third quarter of our FY18 (Fiscal Year 2018*). Combined sales for Arcata and Eureka were at $8,896,784 for the third quarter, bringing the year-to-date sales to $26,671,058. The sales are currently above FY17 year to date by $74,415.
In the third quarter, we had $112,094 higher payroll and benefits than was reported for the third quarter of FY17, due to the new hires for the Deli in Eureka, in preparation of a store remodel. The General and Administrative expenses were down by $20,200 and the occupancy expenses were relatively close to FY17, with an average of 3.9% decrease from this time last year. The Net Income for the end of the third quarter for FY18 was down from FY17, due to the increase in new employee hires.
Our Current Owner Shares value has grown by $54,356 since last year at third quarter end! This is the growth of equity investment from new and current member-owners purchasing shares and investment C-shares. While becoming a member-owner is only a one-time membership share investment of $25, we encourage further investment. Member-owner investments allow us to operate without relying on a bank for loans, make improvements to our facilities, fulfill our mission and meet the objectives of our Strategic Plan.
We currently have C-shares for sale, so if you are interested in finding out how to be more invested in the Co-op, please call our Membership Coordinator at (707) 822-5947 ext. 234. We currently pay an Annual Percentage Rate (APR) of 2%.
*April 2017-March 2018