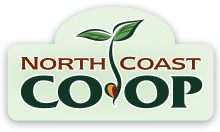 May 9, 2018
Acure is issuing a voluntary recall of specific lots of their Clarifying Acne Towelettes due to a quality control issue.
Acure is issuing a voluntary recall for specific lots of the Acure Clarifying Acne Towelettes, due to an out of specification result during routine water quality testing at their contract manufacturer.
The Acure Clarifying Acne Towelettes have the UPC 813424-02028, and the affected lot codes are: 7434A1, 7434B1, 7434B2, 7449B1, 7449A2, 7449A96, 7449A106, 7449B106, 7449C27.
If you have purchased the product listed above with the affected lot code(s), please return it to either North Coast Co-op location for a full refund.
Co-op members and shoppers with questions, please feel free to contact the Merchandising Department at North Coast Co-op, (707)822-5947 ext. 242.
Co-op members who have purchased this product within the past two months have been notified.
This product was available in our Arcata location, and the affected lots have been removed from the shelves.