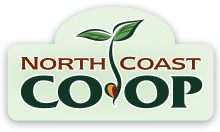 July 3, 2018
United States Bakery (aka Franz Bakery) is Issuing a Voluntary Recall of Their Naked Bread Hamburger Buns
United States Bakery (aka Franz Bakery) is voluntarily recalling their Naked Bread Hamburger Buns due to incorrect packaging which omits a milk allergen in the ingredients list. Persons with an allergy or severe sensitivity to milk run the risk of a serious allergic reaction if this product is consumed.
The Naked Bread Hamburger Buns have the UPC code 72220-11075, and the affected lot code (Best By Date) is F6 6/16/18 – 7/16/18.
If you have purchased the product listed above with the affected lot code, please return it to either North Coast Co-op location for a full refund.
Customers and members with questions, please feel free to contact the Merchandising Department at North Coast Co-op: (707) 822-5947 ext. 242.
Co-op members who have purchased this product within the past month have been notified.
These products were available in our Arcata and Eureka locations, and the affected lots have been removed from the shelves.