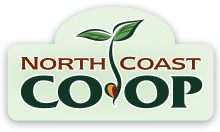 Tio Tomaso's Salsa Roja - All Varieties
Tomaso's Specialty Foods has announced a recall on all varieties of Tio Tomaso's Salsa Roja, including the following:
Roja Mild Salsa UPC 748535 34734
Roja Medium Salsa UPC 748535 34736
Roja Hot Salsa UPC 748535 34735
Affected lot codes include products dated 9/02/2022 and beyond.
Out of an abundance of caution, Tomaso's is voluntarily recalling all flavors and varieties of Tio Tomaso's Salsa Roja due to a quality control issue with packaging. Salsa containers may have had lids or seals that were not completely secured, impacting freshness or quality of the enclosed product. No reports of illness or injury associated with this recall have been reported.

If you have purchased the product listed above, with corresponding best-by dates, please return the product to either North Coast Co-op location for a full refund. Notifications of this recall have been posted at point of sale, as well as at our Customer Service desks. Co-op members who have purchased this item within the last 30 days will be notified directly. These products were available in both our Arcata and Eureka stores, and the lots recalled were present on the shelf.
Customers with any questions or concerns about this recall may call NCC Merchandising at 707-822-5947ext.244 or 707-443-6027 ext.444 or may contact Tomaso's Specialty Foods directly at info@tomasosfoods.com or 707-668-1868.