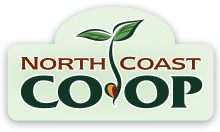 Craving something warm and chocolate-y, but more interesting than the usual cocoa? Make this streamlined version of horchata, a Mexican drink made from rice, almonds and spices, and then transform it into a steaming cup of delicious cocoa. By using prepared rice milk, you skip soaking, grinding and filtering the rice, and can go straight to jazzing it up with almonds, spices and chocolate.
SERVES: 5
Ingredients
Four cups Rice Milk
Half cup sliced almonds
Half teaspoon cinnamon
One fourth teaspoon ground cloves
One fourth teaspoon chili powder
One teaspoon vanilla
Three tablespoons cocoa
Four oz. dark chocolate, finely chopped
Directions
1. Place half of the rice milk in a blender. Place the almonds in a small sauté pan over medium heat, and swirl and stir until lightly toasted, about 3 minutes.
2. Transfer the almonds to the blender and add the cinnamon, cloves, chili powder, vanilla and cocoa. Secure the lid of the blender and blend, starting on low speed and increasing to high speed. Blend until smooth (depending on your blender, it may take a minute).
3. Pour the contents of the blender into a 1-quart pot and add the remaining rice milk. Place over medium-high heat and whisk until it starts to boil. When the milk is bubbling around the edges, remove from heat and whisk in the chopped chocolate. Whisk until all the chocolate is melted, about 30 seconds.
4. Pour into mugs and serve warm.
Recipe Notes
Recipes you might like:
Chocolate Strawberry Fool