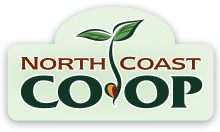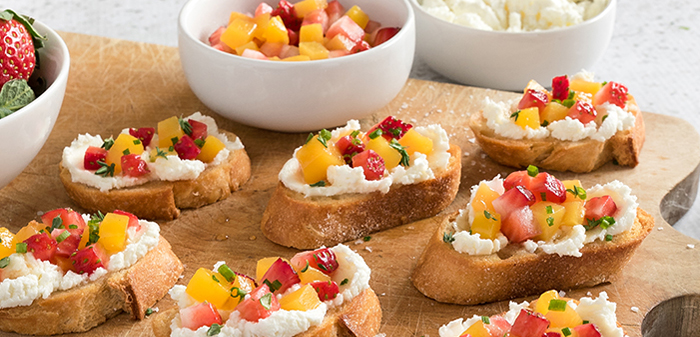 Simple and elegant, this mouthwatering appetizer is a cinch to make. This easy appetizer or snack takes advantage of summer's most luscious fruits. Serve with a glass of sparkling lemonade, limeade or prosecco.
SERVES: 4
Ingredients
2 fresh peaches
1/2 pint fresh strawberries
1 tablespoon honey
1/2 teaspoon smoked sea salt
1/4 cup chopped fresh chives
1 teaspoon chopped fresh thyme
1 teaspoon sherry vinegar
2 tablespoons olive oil, divided
6 ounces chevre
1 baguette, sliced
Directions
1. Preheat the oven to 375º F.
2. Peel the peaches by bringing a pot of water to boil. Cut a small "X" into the pointed end of each peach, and submerge in boiling water for approximately 30 seconds. Remove the peaches from the boiling water with a strainer or tongs, and drop into a bowl of ice water. The skin will slip off, or at least, be fairly easy to peel.
3. Halve, pit and dice the peaches and stem and dice the strawberries. Stir in the honey, sea salt, chives, thyme, sherry vinegar and 1 tablespoon of the olive oil; set aside.
4. Brush the baguette slices lightly with the rest of the olive oil, and place in a single layer on a baking sheet in the oven to toast for 15 or 20 minutes, turning once halfway through.
5. Spread the warm baguette slices with chevre and top with the fruit mixture.
Recipe Notes