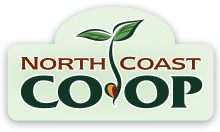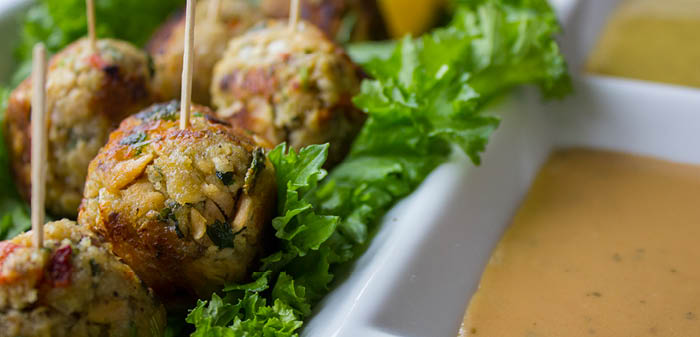 Ingredients
12 ounces (two cans) Wild Planet Wild Sockeye Salmon or Wild Pink Salmon, drained and flaked
2 scallions, finely chopped
3 Tablespoons dehydrated veggie mix*
½ teaspoon dehydrated minced garlic*
1 egg, beaten
Juice of half a lime
¾ cup whole wheat bread crumbs
Sea salt and freshly ground pepper, to taste*
2 Tablespoons olive oil*
Directions
In a medium bowl, combine salmon, scallion, veggie mix, garlic, egg and lime juice and mix well.

Allow to sit for 3-5 minutes to rehydrate the veggie mix and garlic.

Mix in bread crumbs by hand until fully incorporated in the mixture.

Cover and chill for at least 20 minutes to overnight.

Heat olive oil in a non-stick skillet on medium-low.

Roll mixture into silver-dollar-sized balls and drop into hot pan. Avoid crowding and shake pan gently to roll meatballs until all sides are brown, roughly 6 minutes.
Recipe Notes
*Available in our Bulk Dept.
Serve with Wild Planet Lemon Tahini Sauce:
In a small bowl, mix together ¼ cup tahini, ¼ cup warm water, juice of half a lemon, and sea salt to taste until thin enough to drizzle over meatballs. If desired, add freshly ground black pepper to taste.
Recipes you might like:
Cauliflower Lentil 'Meat'balls