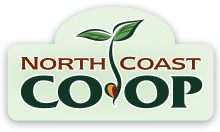 Eureka Remodel Updates
We're renovating our store in Eureka to better serve you! With exciting new additions including more food options, a new cheese island, new dining areas and even greener practices, we invite you to see the changes as they progress, and to refer to this page for all updates regarding the Eureka store remodel. Thank you for shopping with us!
Board Votes to Put Eureka Remodel on Hold
The board voted to put an indefinite hold on the Eureka remodel that was slated to begin in January 2018.
Read article

Excitement Builds as Eureka Remodel Nears
After study, reflection and engagement of members and employees, we are excited to share our final vision of the Eureka remodel project with you!
Read article

The entire layout of the store will shift, ensuring each department is more organized and the overall shopping experience is more intuitive.
View floor plans

Frequently Asked Questions
General Manager Melanie Bettenhausen answers your questions about the remodel.
Read FAQs

Co-op Board Approves Remodel
General Manager Melanie Bettenhausen announces the board's approval of the remodel, as seen in Co-op News.
Read article