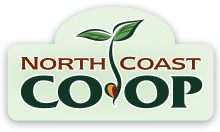 Hello Co-op Members, Welcome to Fiscal Year 2024!
At the April meeting of the Board of Directors, the Board approved the Fiscal Year 2024 budget, upon the recommendation of the Finance Committee. The budget is the business plan for the year, based on projections from each product department on what their weekly sales will be. Management then derives the spending budget from those projections and the staff do their best to meet or exceed those projections, barring any unforeseen events. Unfortunately, the earthquake in December put a dent in the Co-op's hope at ending the financial year in the black, however our financial situation is still solid due to adequate cash reserves. 
Many members expressed dismay about the food waste that occurred due to the power outage caused by the earthquake. The food loss coupled with the loss of sales and the huge disruption caused by such unpredictable events prompted management to propose investing in generators powerful enough to fully run each store. The Board approved purchasing these generators and installation should happen sometime in the fall. This is a substantial investment in the long-term stability of the Co-op that also ensures continued access to food in times of natural disasters.
Those members who were participating in the compost program at the Arcata location know that the Co-op was not able to maintain the lease for the composter. However, the Co-op's composter did inspire other local organizations, including Cal Poly Humboldt, to investigate a similar program which is now up and running for the University. For those of you seeking an alternative composting service, look into Full Cycle Composting or The Worm Guy. 
Like so many organizations over the past couple of years, the Co-op is examining how its policies of Diversity, Equity and Inclusion (DE&I) can be improved and better integrated into all facets of the organization. Management received DE&I training, and soon a staff-wide training will be made available to all staff. In case you haven't noticed, products that are owned by Black, Indigenous, and or People of Color (BIPOC) are now tagged with a Co-op created sign. 
As we celebrate the Co-op's 50th anniversary, the Board is already looking to the future. Our current strategic plan runs through December 2024, but for anyone who has participated in creating such a document, you know planning takes time. The Board is beginning that process and will soon be asking for member participation in planning the next five years. Stay tuned to this space for more information!
Thank you for supporting the Co-op!