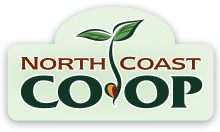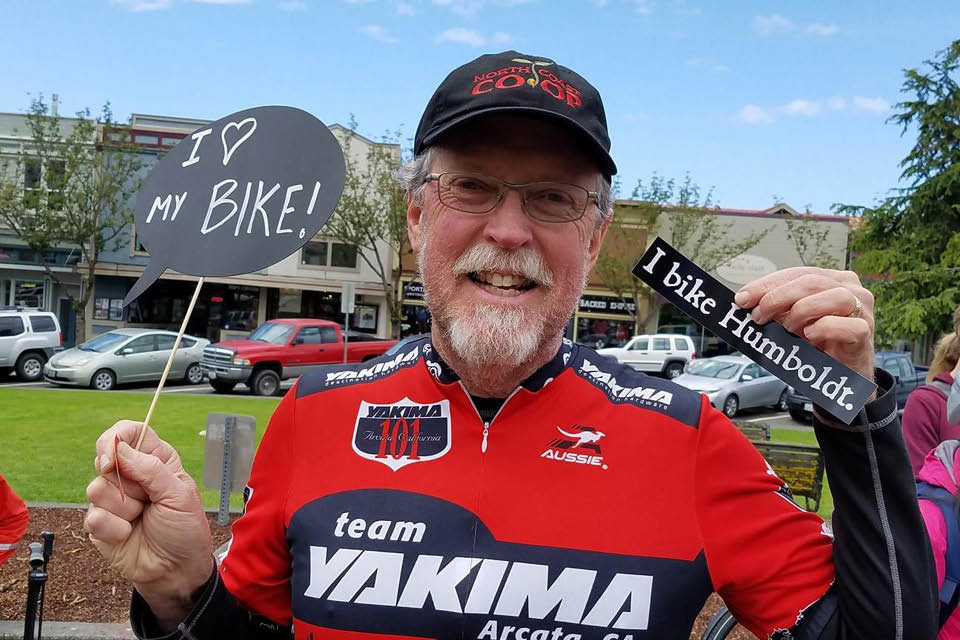 Are you bike-curious? If so, May is a fantastic time to experiment with cycling because it is Bike Month Humboldt! The purpose of Bike Month Humboldt is to promote biking as a fun, efficient and safe way to fulfill daily transportation needs. There are dozens of reasons to ride bicycles for transportation—it's inexpensive, it counts as exercise, and it makes you look super cool. I understand trying new things can be overwhelming, but you don't really don't need anything special to start riding. Here are some tips I give friends who are considering getting on the saddle:
1. Get a good lock. It's a pretty big bummer to dust off the old steed only to have it swiped when you pop into a café for a quick refreshment. Use a quality lock and make sure you're locking the frame (not just a wheel).
2. Use lights if you're riding at night. Minimum requirements for night riding are a white light in front, a red reflector in the rear, and reflectors on both sides. Use a red blinking light in rear for more visibility.
3. To helmet or not to helmet? If you're under 18, helmet; it's the law. If you are over 18, helmet use is up to you. Personally, I helmet.
4. But traffic! First, try planning a route down streets with less traffic. (The route you drive may not be the same route that is comfortable for riding.) There are often side streets that parallel busier roads.
Second, there are two key things to keep in mind when riding in traffic—be visible and be predictable. Ride where drivers can see you and ride in a straight line. Obey signs and traffic signals. Use arm signals to indicate turning or slowing, as indicated in the graphic below. Do not ride on sidewalks. Drivers can't see you behind parked cars, and they are not expecting something at bike speeds to be crossing driveways and intersections in the pedestrian area. Do not weave in and out of the parking lane. Do not ride the wrong direction (drivers turning right at driveways and intersections are not looking right and could pull out into you).
Here are some great Bike Month Humboldt group rides planned for trying out cycling and getting comfortable riding more often. Check out the full calendar of rides and more information on humbike.org. I hope to see you out there this year! Happy riding!
Gain confidence riding in traffic and prepare for Bike Month by attending a Confident Cycling Clinic on April 29.
Take the whole family out to bike Newton B Drury Parkway on May 5 or participate in the Farm Tour portion of the Tour of the Unknown Coast on May 19. These are scenic and stress-free ways to practice riding on streets.
Having bike trouble? Come to one of the Bike to Work Day rallies (May 10 in Arcata and May 17 in Eureka) to get a free tune-up from a local bike shop. Bonus: the Co-op will be providing yummy snacks!
Notice
: Undefined offset: 1 in
/var/www/vhosts/northcoast.coop/htdocs/co-op_news/posts.php
on line
244
Notice
: Undefined offset: 1 in
/var/www/vhosts/northcoast.coop/htdocs/co-op_news/posts.php
on line
244
Notice
: Undefined offset: 1 in
/var/www/vhosts/northcoast.coop/htdocs/co-op_news/posts.php
on line
244