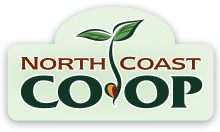 Thirty-six years ago, a small group of people gathered to celebrate and honor American Indian Elders. Today, the Intertribal Gathering and Elders Dinner is an annual Humboldt County event that celebrates Elders and the culture and traditions of the original people of California.
The gathering is a one-day event that features California Indian dance demonstrations, a turkey and traditionally cooked salmon dinner, and an Elders and veterans honoring ceremony. With up to 4,500 people in attendance it is a great opportunity for tribal artists to show and sell handmade jewelry, graphic arts, beadwork, music, and much more.
The Northern California Indian Development Council (NCIDC) is the originator and host of the gathering, but it is the community coming together that makes it successful and possible. Celebrating all Elders is a core value of American Indian people. Through the gathering, the entire community can experience and contribute to this worthwhile pursuit. More than 300 volunteers provide 1,200 hours of work, represent every age, race, walk of life and geography, and work in the kitchen, run errands, wash dishes, wait tables, empty the garbage, provide security, and more.
For several years, in collaboration with the Cooperative Community Fund and United Indian Health Services Traditional Resources Program, the NCIDC has begun to include nutrition education and food security information at the event. The goal is to provide nutrition information and aid in providing food security throughout the year by raising the event attendees' awareness of the importance of traditional foods and to provide them with alternatives for food that is no longer easily accessible.
The next Intertribal Gathering is on November 11 at Redwood Acres Fairgrounds and everyone is invited. If you would like to sponsor the event or volunteer please call (707) 445-8451.