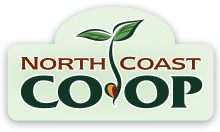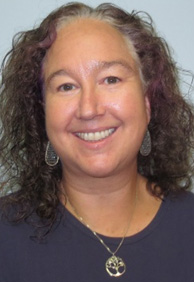 On Thursday, January 26, North Coast Co-op hosted the annual Cooperative Community Fund granting ceremony luncheon to congratulate and present checks to representatives of 15 local non-profits who were awarded funds this year. The recipients shared information about their projects and the ways the projects will impact the community. The projects ranged from feeding the elderly to supporting school gardens. In addition, the Cooperative Community Fund committee chose to support the LatinoNet Health Fair, the Intertribal Gathering, and other projects (see a full list below).
Cooperative Community Fund Mission
The Cooperative Community Fund is a permanent endowment established and directed by member-owners of North Coast Co-op, which awards grants to support projects and the work of community organizations in Humboldt County. Through collaborative grant making, the Cooperative Community Fund seeks to strengthen the community by emphasizing projects and activities that promote democratic cooperative principles, community development and food security.
Co-op shoppers contribute to the Cooperative Community Fund every time they pay 10 cents for a paper bag, and by donating at the registers through the Community Round Up program. Shoppers can choose to round up their grocery bill total to the next whole dollar amount, and donate any additional amount they choose. The Community Round Up program is a simple and easy way for shoppers to donate. Even small amounts, when pulled together, can make a big difference! The more shoppers choose to round up their purchase amount, the more we can give back to the community together. In 2016, we collected $9,914.90 from paper bag sales and $1,542.94 from the Community Round Up program; next time you're at the register, just say, "Round it up, please!"
North Coast Co-op's Cooperative Community Fund awarded $12,530 to 15 local non-profits this year and allocated an additional $7,430 for the Co-op Pumpkin Patch educational farm tours, awarding a grand total of $19,960! It is only through the generous contributions of our community that we can continue to fund these many worthy grant applicants.
This year's Cooperative Community Fund check ceremony was held at the Ten Pin Building in Arcata, where guests feasted on homemade pumpkin soup, salad, and an assortment of local breads and cheeses, and ended on a sweet note with locally made craft chocolate donated by Dick Taylor Chocolate.
This year's sponsored projects include:
Arcata Elementary School—$500 for Improving Arcata Elementary's School Garden
Arcata School District—$500 for After School At-Risk Supper Program Food Cart
DreamQuest—$480 for Garden to Teen Project
Food for People—$2,000 for Reducing Waste and Increasing Food Security through Food Recovery
Fortuna Adventist Community Services—$500 for Fortuna Youth Garden Project
Humboldt County Office of Education—$500 for Harvest of the Month: Growing Healthy Kids One Fruit & Vegetable at a Time
Healy Senior Center—$2,000 for Meals on Wheels for Southern Humboldt
Humboldt Permaculture Guild—$300 for Seed & Plant Exchange
Humboldt Senior Resource center—$2000 for Senior Locovores
Hydesville Elementary School—$500 for Hydesville School & Garden Project
LatinoNet—$500 for Festejando Nuestra Salud/Celebrating Our Heath
Northern California Indian Development Council, Inc.—$500 for Northwest Intertribal Gathering and Elders Dinner
Peninsula Union School District—$750 for Peninsula After-School Dinner Improvement Project
Redwoods Rural Health Center (RRHC)—$1000 for RRHC Food Pantry
Southern Humboldt Community Park—$500 for Park to Plate
North Coast Co-op—$7,430 for Pumpkin Patch Educational Tours
Since the inception of the Cooperative Community Fund, North Coast Co-op has awarded nearly $500,000 to local non-profits. The grant recipients are chosen by a committee made up of Co-op staff members and a dedicated group of long-time Co-op members. A goal of this committee is to grow the fund so we are able to grant all the requests we receive. We welcome community donations and involvement. To donate or volunteer for the Cooperative Community Fund committee, please contact our Membership Coordinator, Nicole Chase, at membership@northcoast.coop.
Interested in applying?
Grant application and additional information are available on our website, under Good Stuff We Do. The granting cycle begins each fall; applications and deadline information is available online near the start of each cycle. Grant recipients are notified in December, and funds are distributed shortly thereafter.