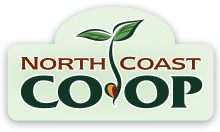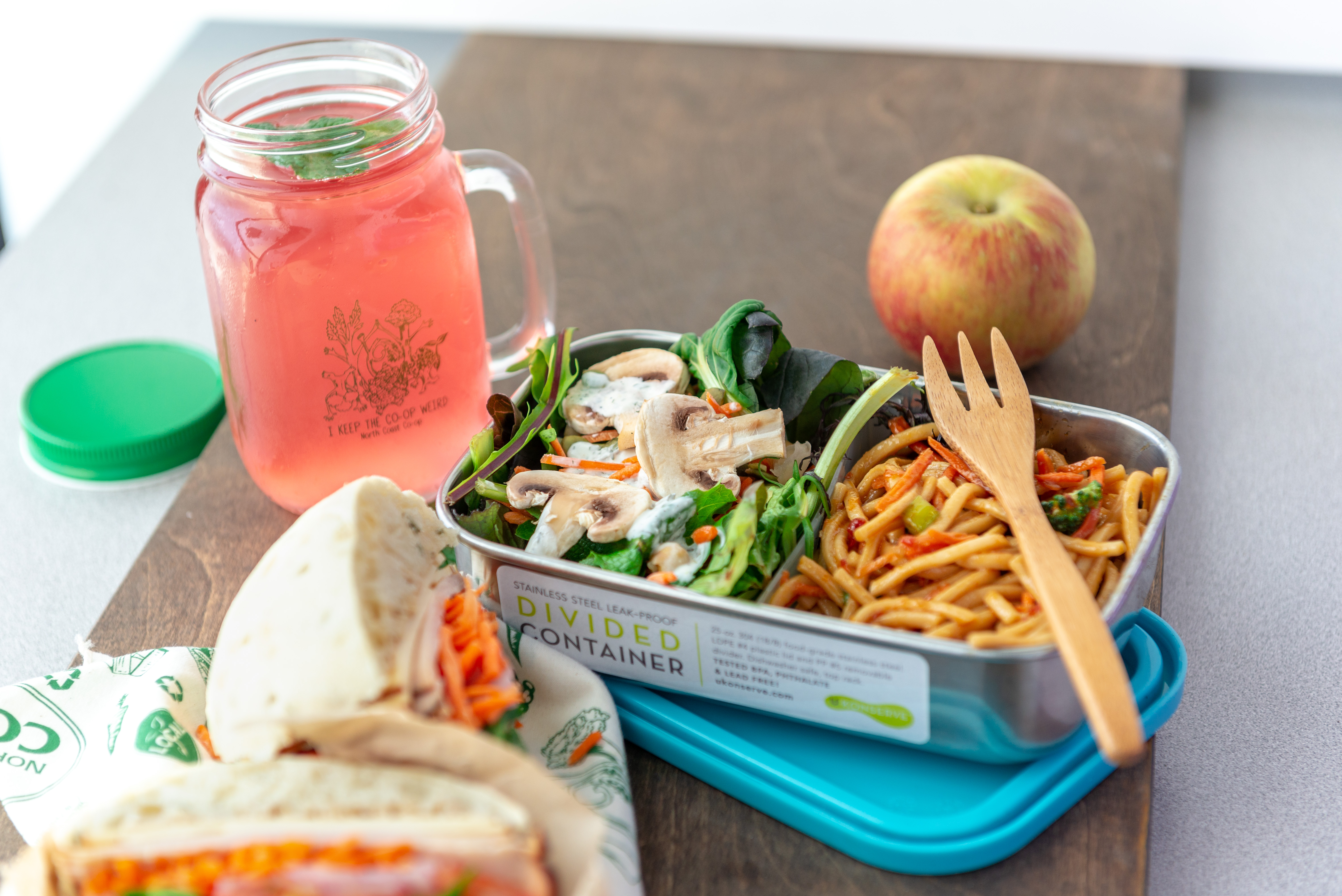 Here at the Co-op, we make it easy for our members and shoppers to reduce waste while shopping. In addition to offering a discount for using reusable bags and cups, we encourage shoppers to bring their own containers to use in our Deli. This not only ties in with our zero-waste goal of being an organization that produces no waste at all, it creates an excellent Co-op customer service experience. There are some parameters, though, to this sustainable practice per the California Health and Safety Code 114075.
When a shopper brings their own reusable containers like jars, bowls, and plates to use in Deli self-serve areas—salad bar, olive bar, hot bar, or hot soup—they cannot serve them-selves. They must have a trained Deli staff member fill the container for them. Since a reusable container brought from home is not sanitized in a commercial facility, a customer cannot serve themselves due to the potential risk of cross contamination. For example, if a customer brings a contain-er from home that is not commercially sanitized, and they accidentally touch their container to the tongs, serving spoons or ladles from one of the self-serve areas, that utensil goes back into the self-serve area, potentially contaminating the food.
The simple solution to this is to ask our friendly Co-op staff for assistance. When you bring in your own container to fill from any self-serve area—salad bar, olive bar, hot bar or hot soup—or the cold case, simply tell a Deli staff member you would like to use your own container for food. Our Deli staff are fully trained on these procedures and are more than happy to assist in filling up your personal containers with delicious food.
Similarly, shoppers can bring their own cup or mug to purchase a juice, smoothie or espresso drink because the cup is filled by a trained staff member. Shoppers can pour their own self-serve coffee out of air pots be-cause it is done "without contact between the pouring utensil and the lip contact area of the cup or container."
While these extra efforts can seem tedious, the Co-op is fully prepared and committed to environmental responsibility and making it easy for our shoppers to reduce packaging waste. We've created step-by-step guides to bringing your own durables to the Co-op. Thank you for helping your co-op move closer to a zero-waste future!