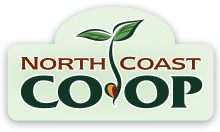 April, May and June board meetings
2018 CALIFORNIA CO-OP CONFERENCE
In late April, Board Secretary Leah Stamper, Board President Colin Fiske and I attended the 2018 California Co-op Conference. With more than 100 attendees, the conference was brimming with great sources of information on cooperatives. We put some names to faces and even ran into Restif Cleaning Services, a worker-owned co-op you might recognize, as they are a Humboldt County business. Co-ops are amazing creatures, and the board is excited to bring back our learnings and share them with you. First up: a rethinking of our current board meetings.
In an attempt to better engage our members, the Board of Directors voted to change up the agenda and meeting structure at the May board meeting. We chose to institute a consent calendar which allows the board to run through transactional material in a shorter time span. Our hope is to fill some of that newly freed up time with discussion topics, and to offer shorter meetings. The June board meeting was the first to utilize the new structure, and the discussion that ensued was engaging and, in my opinion, everything the Co-op is meant to be. Please come and engage with us while we continue to use this new structure!
RACIAL EQUITY – NEXT STEPS
July 2017, the Co-op stated its commitment to racial equity work when the board approved a Racial Equity Statement. This was a great first step to address racialized inequities, but it was only the first step. At our May meeting the board approved of moving forward with a proposal from Stepping Stone Diversity Consulting that will support organizational growth and change, which includes a plan for conducting a baseline assessment using quantitative and qualitative tools with specific steps and a timeline for implementing them.
While the specific focus and priorities of the strategic racial equity plan will stem from feedback collected through the baseline assessment, we can use best practices and re-search from the field to anticipate some areas that may need attention, and outline the steps required for implementation. This is our second step into addressing systemic practices that reach much further than just groceries, and again re-emphasizes how amazing co-ops are. Stay tuned – I look forward to sharing with you the findings and future action steps. And if you want to be involved, please let us know.
ADDING VALUE
An interesting topic that came up in member comment period during our June meeting was that of adding value. I love this topic, as to me that's where the Co-op really shines. At what other grocery store can you democratically participate in shaping the outcomes and priorities? What other grocery store even has other outcomes and priorities besides selling great food?
I'm lucky to have served on the Vision & Goals Committee, where during the strategic planning process we often talked about what it means to be more than a grocery store that sells great food. We focus on environmental impact through our Earth Action Committee, we work to make sure our members have a voice through the Member Action Committee, and through our myriad of other committees we ensure member participation in every facet of the Co-op, even the finances. And I trust that even if I don't attend those meetings, the Co-op is still thinking about and working by the Cooperative Principles. To me, that's adding value in the Co-op.
FUTURE MEETINGS & COMMITTEES
We encourage you to join us at our committee meetings, or come to the board meeting every first Thursday of the month at 6pm at the Ten Pin Building at 793 K Street in Arcata. Meeting agendas are posted one week in advance of meetings and can be found on the Co-op website, in the quarterly Co-op News, and in the stores. We'd love to see you there, and hear your thoughts regarding our co-op.