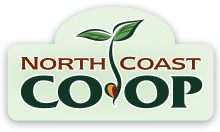 North Coast Co-op closed Fiscal Quarter 1 2020 (FY20) on June 29, 2019. Combined sales in the first quarter for the Arcata and Eureka stores were $8,499,708, compared to $8,684,263 in Fiscal Quarter 1 2019 (FY19).

Year to Year: First quarter FY20 sales were down <$184,554>, a 2.1% decrease compared to the first quarter of FY19. Cost of Goods Sold were slightly higher (62.3% compared to 61.9%), resulting in lower gross margin ($3,205,958 vs $3,313,029). Both Total Payroll ($2,229,314 vs $2,558,875) and Occupancy Expense ($405,412 vs $448,413) were lower in the first quarter FY20 compared to FY19, due to the ongoing personnel reductions/attrition and moving out of the Ten Pin Building. As a result, Total Operating Expenses were slightly less than gross margin, and the result was a Net Income gain of $64,873 for the first quarter of FY20, versus a Net Income Loss of <$196,945> for Q1 FY19.

The Co-op's Total Assets were less at the end of fourth quarter FY20 compared to FY19 by <$415,539>, primarily due to lower Inventory of <$396,434>. Current Owner Shares decreased by <$317,606> compared to first quarter FY19, primarily due to moving C-Share Purchase Requests from Member Equity to Current Liabilities (per the yearly audit).

Quarter to Quarter: First quarter FY20 sales decreased from fourth quarter FY19 by <$254,914> but Q1 FY20 was a normal 13-week quarter, compared to 14 weeks for Q4 FY19. However, with lower Payroll and Payroll Taxes <$173,754> and Benefits costs <$65,797>, the Co-op showed a net income profit of $64,873, the third consecutive profitable quarter.

As previously stated, the Co-op recently raised the Dividend Rate on C-Share investments from 2.00% to 2.65% and we will hopefully see more members increase their investment in the Co-op. Please call our Membership Coordinator at 707-443-6027 ext. 434 if you are interested in becoming more invested in the Co-op.