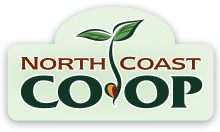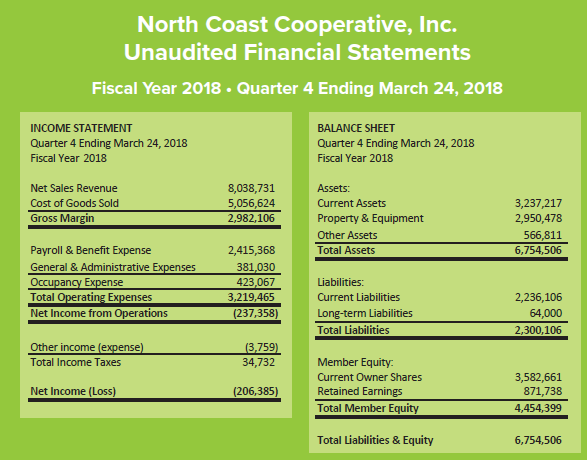 North Coast Co-op closed Fiscal Year 2018 (FY18) on March 24, 2018. Combined sales in the fourth quarter for the Arcata and Eureka stores were $8,038,731, bringing year-to-date net sales to $34,284,049.
Fourth quarter FY18 sales were down $145,613, a 1.7% drop compared to the fourth quarter of Fiscal Year 2017 (FY17). Cost of Goods Sold were lower in the fourth quarter of FY18, resulting in a higher gross margin. Despite cutting General & Administrative Expense and Occupancy Expense in fourth quarter FY18, Total Operating Expenses were higher compared to FY17 due to higher Pay-roll & Benefit Expense in fourth quarter FY18. Expenses exceeded Gross Margin, resulting in a Net Income Loss of $206,385 for the final quarter of FY18, bringing year-to-date net in-come to a positive $203,134.
The Co-op's assets were higher at the end of fourth quarter FY18 compared to FY17 by $337,671, totaling $6,754,506, due mostly to equipment purchased in advance of the Eureka store remodel. Owner shares rose to $3,582,661 at the end of Fiscal Year 2018. The nearly $250,000 increase over FY17 resulted from a combination of new members joining the Co-op and existing members making B Share and C Share investments. Please call our Membership Coordinator at (707) 822-5947 ext. 234 if you are interested in becoming more invested in the Co-op.