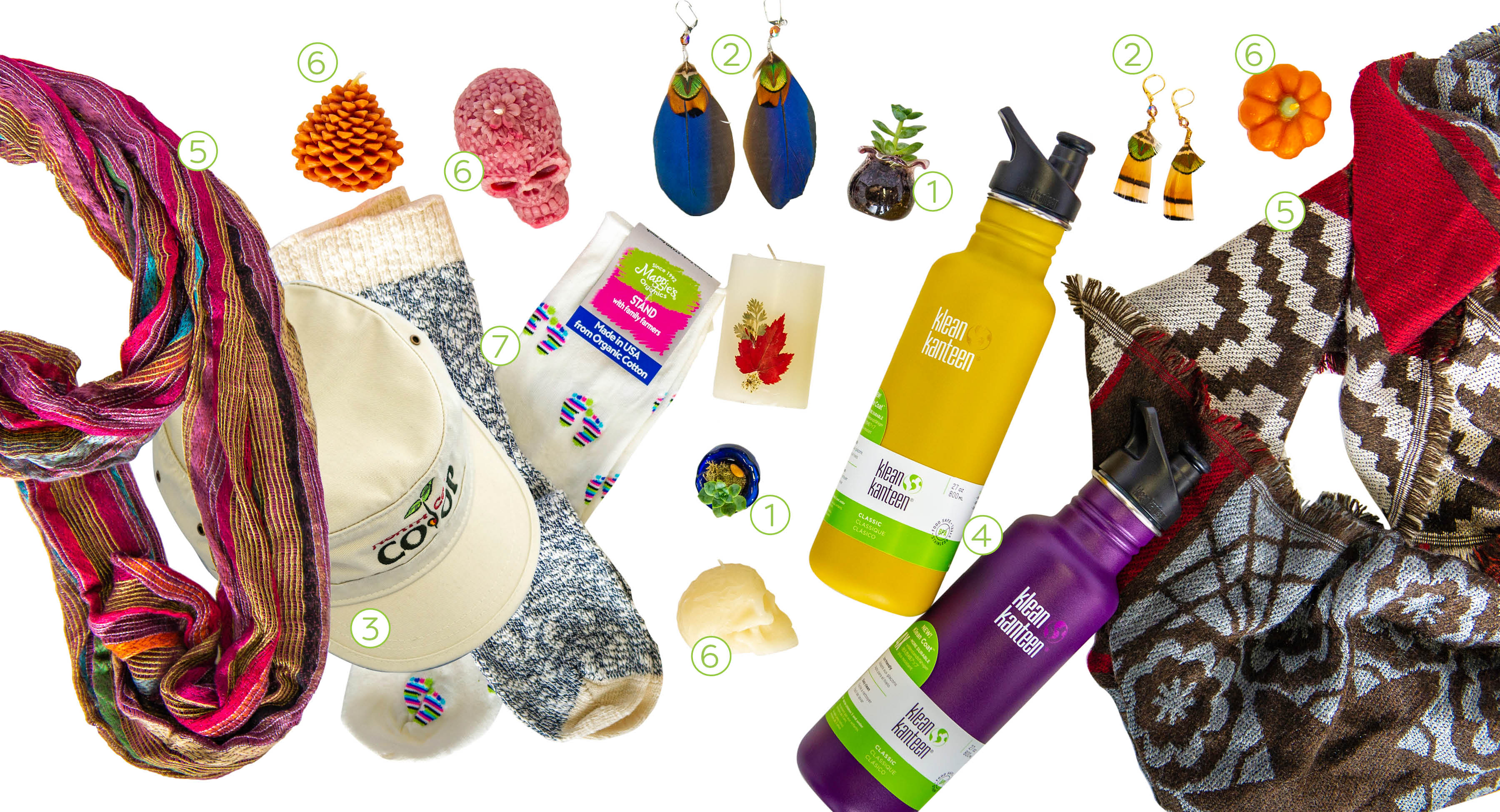 1. Tiny Succulent Gardens and Succulent Ornaments from Lisa Schiller
Locally grown succulents and locally made glass.
2. Earrings from Ruth Rhiannon Designs
Made with ethically harvested feathers in Ashland, Oregon.
3. Corps Hats from North Coast Co-op
Made with 100% organic cotton.
4. Klean Coat Drinkware from Klean Kanteen
Featuring their Klean Coat finish with new, nontoxic colors.
5. Scarves from Rising Tide
Eco-friendly designs made from silk, bamboo, and recycled acrylic fibers.
6. Candles from Rosewood Naturals
Made locally with 100% beeswax. (Learn more on page 20.)
7. Socks from Maggie's Organics
Made with organic fibers at family mills and co-ops in the USA.