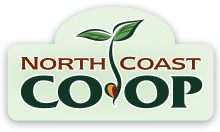 We're happy to introduce our new bike kit! Our bike kit provides tools and locks on loan. Free to all members, the bike kit is intended to encourage and support members who choose bicycling as their means of transportation to our stores.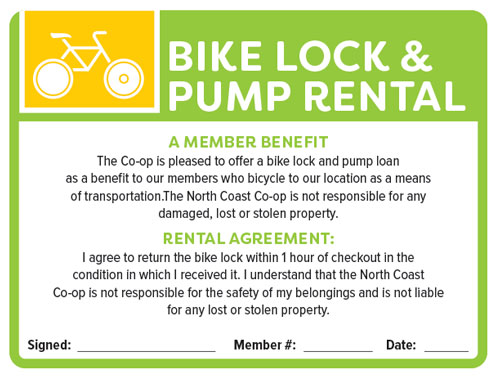 How does it work?
The bike kit includes a lock, pump, tire levers and patch kit.
Any Co-op member can use the bike kit for up to an hour while shopping at the Arcata store. Members can check out the bike kit at customer service after filling out the bike kit form and liability waver.
All bike supplies are purchased from our valued business partner Adventure's Edge. Business partners are local businesses around town that offer discounts to Co-op Members. Learn more about them on the Membership Benefits page of our website. The bike kit is currently only available for loan at the Arcata store, but is coming soon to the Eureka store.
Share your feedback! We will use member feedback to help inform our selection of future bike equipment for the Eureka location. We're currently exploring options for a public access installed Air Pump too! ■