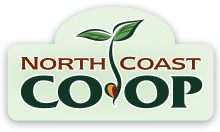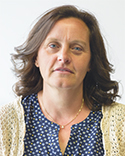 On my first visit to Humboldt County more than a year ago, I wandered into North Coast Co-op. Mind blown! At home in Washington we had no co-ops or natural food stores. Local products, outside of craft brews, didn't exist. I remembered seeing a few organic labels in my grocery store, but recalled they were expensive. But there I was, standing in a store full of products labeled local, organic, all natural. They were fresh, enticing and reasonably priced.
Taking on the role of Marketing & Membership Director for North Coast Co-op was a no-brainer; it just felt right. It gives me the opportunity to explore my new interest in all things food while following my passion for working with the public.
I raised two athletes and it was important to me to provide my daughters with healthy meals to keep them strong and ready for battle. Healthy meant we ate dinners together as a family, and avoided fast food restaurants. Now that I've made the permanent move to Humboldt County, the Co-op is a regular part of my shopping. It is no longer just about what is in my food, but what isn't in it. I care about where my food is grown, how it's grown and how far it travels to get to the Co-op. It's a new idea of what healthy means to me.
Undoubtedly, locals know how lucky they are to have enjoyed the food culture of the area and the benefits of shopping at the Co-op. I feel fortunate to have discovered it, and now embody it!