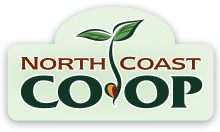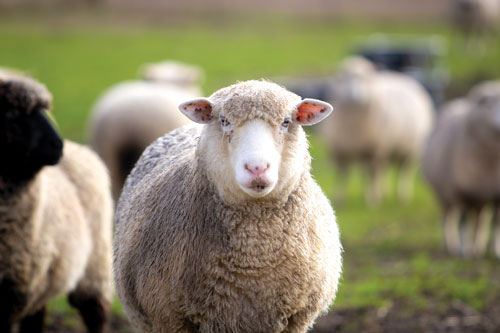 There's something about knowing where the products you buy come from. In every issue of the Co-op News, we spotlight one of our local producers and learn about how their products get from their farm to our shelves. We met with Jamie Cohoon of Ewe So Dirty to talk sheep, soap and her other wellness products.
How did Ewe So Dirty get started?
I have a skin condition, so I can't use regular over-the-counter products —
it makes my skin blister. From that came first the soap, which I use lamb fat
from our processing of meat. I also can't use lotions or shampoos, so
everything I make is what I use for myself. I figured if it works for me, hopefully it would work for someone else. That was my goal, to just be helpful to my community.
What types of products do you sell?
I make soaps, lotions, salves and tinctures. I also make pain products, beard conditioners, oils, and I sell lamb, beef and mustard. And of course, wool.
What kind of animals do you have on your farm?
We raise sheep. We have Romney, Dorset, Cormo, CVM (that's a fun one). I raise some Down sheep that are a thicker wool, and then I raise some finer wool sheep where the wool feels nicer against your skin. I love Romney, it's my favorite thing in the whole world to spin, as opposed to the fine wools that are spider webby. But it makes a super wonderful yarn. Our sheep are very spoiled, and we don't use dogs. We use treats to manage our animals. We have donkeys that are our livestock protection animals, because we've had problems in the past with all kinds of different predators: dogs, mountain lions, coyotes, bears, and the donkeys protect our sheep. Their names are JJ and Mocha.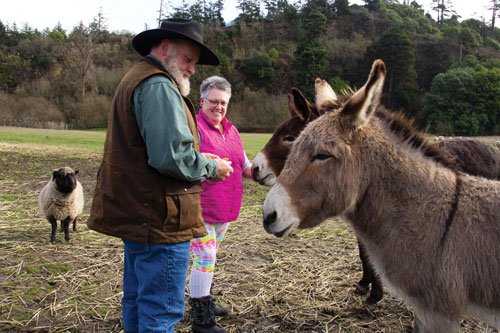 Above: Jaime and Ben Cohoon visit with a few of their favorite creatures.
What is your favorite part about making your products?
My favorite thing to make is soap because you can be creative. You can make it different every time, and it doesn't ever have to be the same. Some people are confused sometimes and they come to my booth and they're like "well, the soap looked weird last time, it was blue and now it's green", and it's just because I got crazy and decided to make it with spirulina instead of something else. You can make it pretty, and that's fun for me. With other things you follow a recipe like making bread —you don't ever go away from that recipe because you want it to be the same every time — whereas with soap, you can make something fun with it.
How has working with the Co-op impacted your business?
Oh, I love it. I feel so blessed; the Co-op is a huge part of my business, and it makes me feel like it's approval. I have a lot of customers [ at the farmers' market ], a lot of kids from the college that love our stuff and they're here all the time, but if in the winter time, when people don't want to come out in the weather, the Co-op has given me the ability to still serve my customer base, which I am really grateful for. I feel blessed to be there. It's a treasure. ■