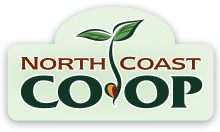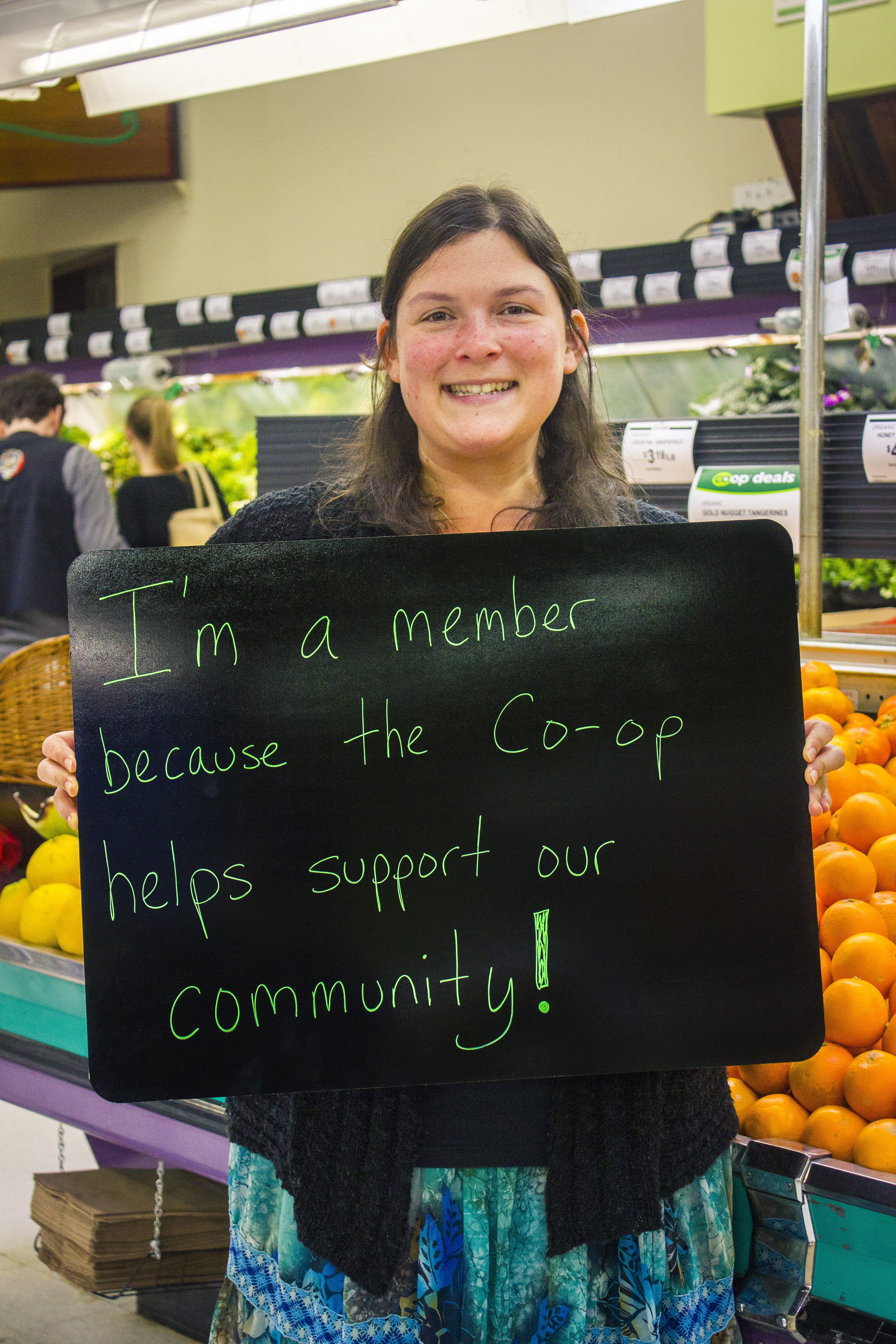 Q: What is your name and age?
A: Elaine Hogan, 30

Q: Where are you from?
A: Loomis, a small town in the foothills near Sacramento.

Q: How long have you lived in Humboldt County?
A: I've considered Humboldt my home for 14 years. Even while living abroad during my time in Honduras with the Peace Corps and getting my master's degree in Norway, I always knew this was the place for me.

Q: What brought you to Humboldt County?
A: My mom dropped me and a van full of friends off at Reggae on the River when I was 15 and it was then I realized that I wanted to come up here and go to HSU. So I finished high school early in an independent study program and came here to attend HSU when I was 16. I only went back to the valley to visit. I stayed in town over the summer and continued to fall in love with this place.

Q: How long have you been a member of the Co-op?
A: Probably from pretty early on after I came here, I think it was 2004. Sometime after I moved off campus, started cooking for myself and discovering all of the wonderful goodies available at the Co-op.

Q: What is your favorite thing about the Co-op?
A: Grocery shopping at the Co-op is by far my favorite errand. I tend to block out a couple hours so I can meander through the store exploring all there is to offer. I always find something new and I end up learning a lot in the process. Staff is always really knowledgeable about the products the Co-op carries. I've gotten many lessons on fruit and vegetables. When I pick something up I've never seen before and ask a produce employee, "what is this?", they always prove to have a wealth of knowledge ranging from taste to growing conditions and nutritional benefits.

Q: Why do you feel being a member is important?
A: The Co-op is a huge part of our community so I really feel that membership benefits all residents of Humboldt County because the Co-op carries local products that encourage the development of our regional economy and foodshed. I'm glad to be a part of it.

Q: What are your favorite Co-op products?
A: I love the variety of products available in the bulk bins. I frequently order sandwiches from the Deli during my work week and grab breakfast burritos from the hot food bar when I'm late for work and don't have time to make breakfast. Between Thanksgiving and Christmas, the espresso bar makes delicious eggnog lattes that help get me through the season.

Q: What do you do for work?
A: I work for the Healthy Communities division of Public Health.

Q: What do you like to do in your spare time?
A: I love to travel and see new places, both here in our area and abroad. I'm also bilingual in Spanish from my time in the Peace Corps in Honduras, so I enjoy helping our local non-native English speaking population navigate linguistic and cultural barriers that prevent them from participating fully in our community.

Q: Do you have any special talents or hobbies?
A: I love riding my bike around town running errands; it's got an old big blue recycling bin on the back to carry groceries. I also enjoy scuba diving when I'm traveling in tropical places; it is complete zen to be under the water breathing and exploring what seems like an entirely different planet.

Q: Are there any projects or organizations you are involved with in your community?
A: I just bought a house in Blue Lake, so that's my main project for right now. I just joined the Planning Commission in Blue Lake so I'm looking forward to being involved in my new community.

Q: Is there anything else you would like to say?
A: I frequently ride my bike to the Co-op and when I lived in Holland the bike infrastructure was amazing! It really made cycling the easy choice, so I'd like to see what we could do to increase trips by bike.
---

Do you know an interesting member we should feature?
​Contact our Membership Coordinator, Nicole Chase at membership@northcoast.coop