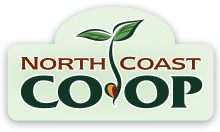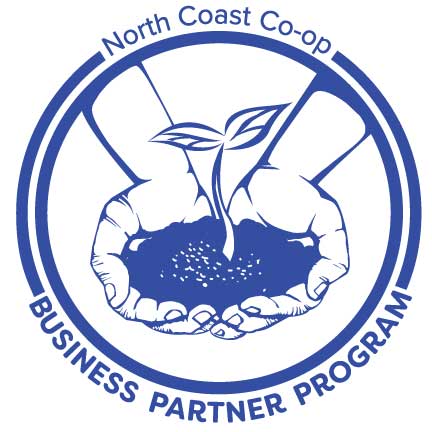 We are thrilled to announce that North Coast Co-op's newest member benefit, our Business Partner Program, is launching April 15. We are always thinking about our member-owners and want to make the benefits of membership as tangible as possible. One of the seven cooperative principles is "concern for the community" and we are happy to support our business community while simultaneously showing love to our member-owners.

There are already so many benefits of Co-op membership: being an owner of the company; getting to vote for and run for the board of directors; having a voice in how your store is run; participating in committees and member-only events; member-only discounts and coupons; monthly member discounts; patronage refunds, and now our newly created Business Partner Program!
Not only is this program a great new benefit for our member-owners, but it also strengthens our connection with our community, supports local business owners, and boosts our local economy. When it comes to making local meaningful, we mean business!

Participating businesses are offering our member-owners discounts and in exchange will be promoted as program participants by the Co-op. To receive your discount, you must let the business know you are a Co-op member and show your Co-op membership card. No longer have your membership card? Please visit Customer Service at either Co-op location and let them know you would like a new card mailed to you. You can also get temporary membership cards at Customer Service.

North Coast Co-op is proud to support our local business community and knows that shopping locally is one way to vote with your dollars. All our participants agree to the following statement when they enroll in the program:
"By submitting this application, I assert that at least 51% of this business is locally owned and this business supports the principle of non-discrimination and practices non-discrimination in all aspects of its operation."

While we strive to support local businesses with similar values and ethics as North Coast Co-op, we cannot guarantee their services. It is up to members to do their research to ensure you are getting the products, services and price you are expecting.

For further information about the program, please contact our Membership Coordinator, Nicole Chase, at 707-822-5947 ext. 234 or nicolechase@northcoast.coop.
The following local businesses offer deals for Co-op members
Adventures Edge
10% off

The Alibi
5% off food purchase (one item per visit)

Amanda Melendrez, Certified Massage Therapist
$10 off first visit

Arcata Core Pilates
10% off all classes, drop-in; 10% off all class packages; or, 10%
off private packages

Arcata Florist
Free delivery

Arcata Healing Arts Center
20% off for first time clients

Art Center
10% off non-sale items
Barb MacTurk—Massage & Skincare
$5 off 1st massage or $10 off 1st Dr. Hauschka facial

Belle Starr
10% off non-sale items on the 3rd Wednesday of the month

Country Living Florist & Gifts
10% off per visit on merchandise

Design by Ryan Scott—Garden & Landscapes
$10 off initial consultation

Essential Elements Spa & Boutique
Complimentary sauna with spa service

Hands-On Physical Therapy
First self-help exercise class is free

Humboldt Jiu Jitsu
10% off class dues

Humboldt Pet Supply
3% discount and a complementary treat

Living Styles
$50 off purchase of $500 or more

Mad River Brewing Company
Happy Hour beer prices anytime

Mirador Glass
5% off

Moores Sleep World
No sales tax at any store location

North Story Wines
Free tasting

Richards, Goat Tavern & Miniplex
10% off food & drink at the tavern and movie tickets at the miniplex on Mondays

SCRAP Humboldt
10% off one item per visit (discount not eligible for SCRAP branded products, boutique items, classes, workshops and camps)

Tosha Yoga
Half off first yoga class

Wrangletown Cider Company
Free tasting