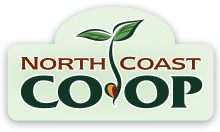 The input of our member-owners and shoppers has always been a critical component of our Co-op's operations. The following survey is a follow-up to our previous shopper survey conducted in 2015. We're asking for your feedback so we can better understand the needs and wants of our community. The findings of this survey will help guide decisions by our management team and Board of Directors. Submitting your survey answers will also enter you into a raffle for one of five $100 gift cards. Please the survey by April 1, 2020.
All responses to this survey are completely confidential, and any identifying information will only be used as contact information for the $100 gift card raffle. The results of this survey will be published in an issue of Co-op News later this year. Thank you for your time and thoughtful responses. If you have questions regarding the use of the survey data or the survey process, please email us at info@northcoast.coop.
Instructions
Please fill out the entire survey found in the link below to enter to win a $100 gift card, complete the entry form and include it with your survey. Personal information will only be used for your raffle entry. Thank you for participating in our 2020 Shopper Survey.
Take our confidential Shopper Survey here