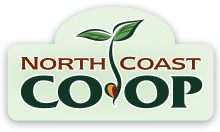 Over $24,000 was donated this year!
Here are the 2023 CCF Grant Recipients!
Over $24,000 was donated with grants ranging from $1,500-$3,000.
This year 10 organizations were selected out of 35 applicants.
Karuk Tribe Department of Natural Resources - Tishaniik Tribal Farm On-Farm Compost

Boys and Girls Club of the Redwood - Boy's and Girl's Clubhouse Garden Greenhouse

Heart of the Redwoods Community Hospice - Caregiver Skills Day

Redwood Region Society of St. Vincent de Paul - Feed the Homeless of Eureka

Dream Quest - Willow Creek Youth Partnership - Dream Quest Youth Service Learning

CUMBRE Humboldt - Swim Lessons for Disadvantaged Latinx Children

Equity Arcata - Home Away from Home

North Coast Growers Association - Locally Delicious Farmer Fund

Creative Sanctuary - Donation Dash

Redwood Coastal Village - Trillium Scholarship Fund
We'd like to thank all organizations who applied this year. We have so many incredible organizations in our community working towards making Humboldt an inclusive and better place.
To learn more about the Cooperative Community Fund and to be part of the committee next year, please visit www.northcoast.coop/cooperativecommunityfund