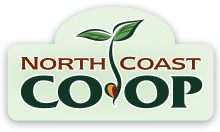 It's Back!
Breakfast is served! The Arcata store has proudly reopened its breakfast hot bar, bringing back a beloved favorite. The hot bar, which had been greatly missed since its closure during the pandemic, is now serving a delightful array of breakfast items, mirroring the offerings at our Eureka store.
Shoppers at the Arcata store can now enjoy a delicious spread that includes Country Gravy, Flaky Biscuits, Breakfast Potatoes, Scrambled Eggs, Pinto Beans, Roasted and Fajita Veggies, Pork Link Sausage, Ham Steak, Tortilla Chips, with a side of the Roja and Verde Salsas, and Spicy Queso. The breakfast hot bar is open Monday through Friday from 7:00 am to 10:30 am.
In more exciting news, our Eureka store's breakfast hot bar has extended its hours to include weekends, now available seven days a week during the same times.
Come join us at either our Arcata or Eureka locations to enjoy a hearty, satisfying start to your day. With the return of the Arcata store's breakfast hot bar and the expanded hours in Eureka, there's never been a better time to indulge in your breakfast favorites at the Co-op!