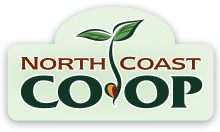 The Co-op offers all our customers—not just our members—helpful discounts on anything from wine and wellness items to every-day staples and local products. These deals are listed on handouts in our stores, on our website at www.northcoast.coop/deals, and are labeled on our shelves for all to see!

Organic Produce Specials
For all shoppers!
Fresh, organic produce
sales every week.
Member-Only Sales
For Co-op members!
Special pricing on
select products for members only.

Co+op Deals
For all shoppers!
Biweekly deals and specials on popular products in our Co+op Deals Sales List, with even more on our shelves!
Shop Local
For all shoppers!
The best deals on local vendors
in our biweekly sales flyer.

Co+op Basics
For all shoppers!
Basic, every day food and household items at discounted prices.
Member-Only Coupons
For Co-op members!
Exclusive savings published
in Co-op News each season.
(See page 29 for this season's
exclusive deal!)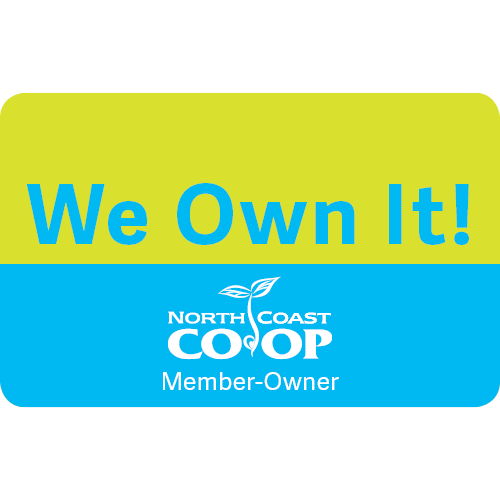 Monthly Member Discount
For Co-op members!
Co-op members receive 5% off their entire purchase once a month on the shopping trip of their choice!
Case Orders
For all shoppers!
Place an order for a case of product
and receive a 10% discount.
(Discount does not apply to case
orders of items already on sale.)

Ground Beef
For all shoppers!
Purchase 10 or more pounds of Humboldt Grass-fed Beef ground beef and receive a 10% discount.
Senior Discount
For all shoppers!
Seniors 60 and better
receive a 5% discount
every Tuesday.

Wine
For all shoppers!
We offer a discount of 10% on
six bottles of wine, and 15% on twelve bottles of wine.
Mix and match.
Disco+ver Coupon Books
For all shoppers!
We offer extra discounts on items
already on sale through National Co+op Grocers, issued every two months in stores.

Wellness Wednesday
For all shoppers!
Enjoy 10% off of our entire
Wellness Department on the first Wednesday of every month. (That includes hair care, vitamins, supplements, cosmetics, bulk soaps and much more)!